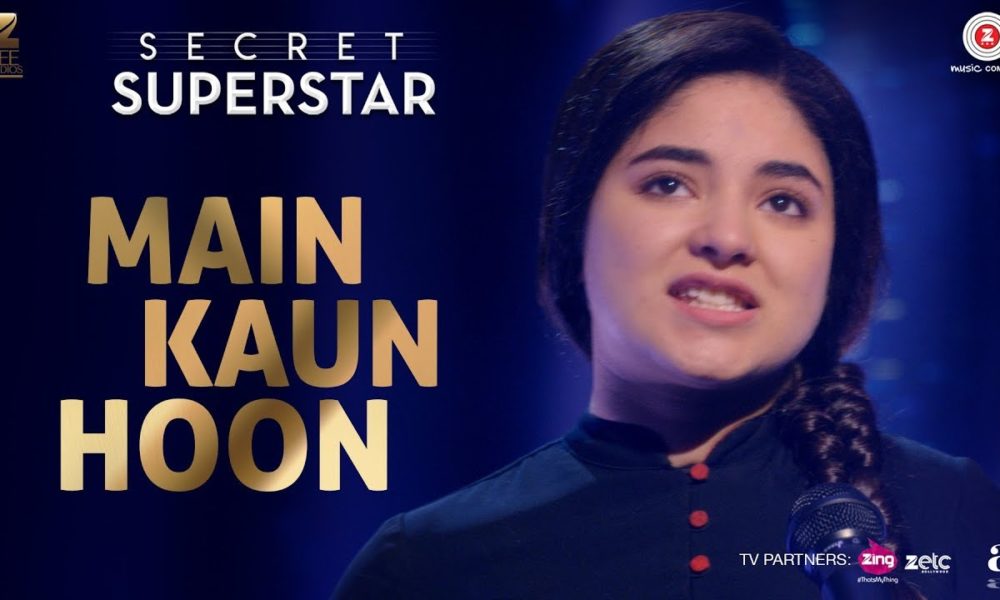 The first song from the much-anticipated film 'Secret Superstar' titled 'Main Kaun Hoon' is here. The song portrays the journey of self-discovery embarked by the 'Secret Superstar' Insia played by Zaira Wasim.
'Main Kaun Hoon' features Zaira Wasim donning a burqa to hide her identity as she records a video to put out on social media. The talented teenager aspires to become a singer but is held by her father's opposition. In order to live her dream, she opts to sing in anonymity.
The first song from the film is sung by the 16-year-old Meghna Mishra, penned by Kausar Munir and composed by Amit Trivedi.
The song starts with Zaira Wasim aka Insu introducing herself as a singer who can't disclose her name and identity also stating this is her first song, which indicates she will be recording more videos.
'Main Kaun Hoon' reveals the emotional state of the lead actress via a song. The song has an instant connect and is relatable to the mind set of creative people.
The video further showcases Zaira Wasim engrossed in her singing wherein she finds herself on a stage with people cheering for her in the background.
The trailer of the film has received a great response raising the anticipation for the film.
'Secret Superstar' is Aamir Khan Productions' eighth film after delivering blockbuster films like Lagaan, Taare Zameen Par, Dangal among others.
Produced by Aamir Khan, Kiran Rao under the banner name of Aamir Khan Productions, Zee Studios, and Akash Chawla, Secret Superstar is written and directed by Advait Chandan. The film is slated to release on 19th October 2017.