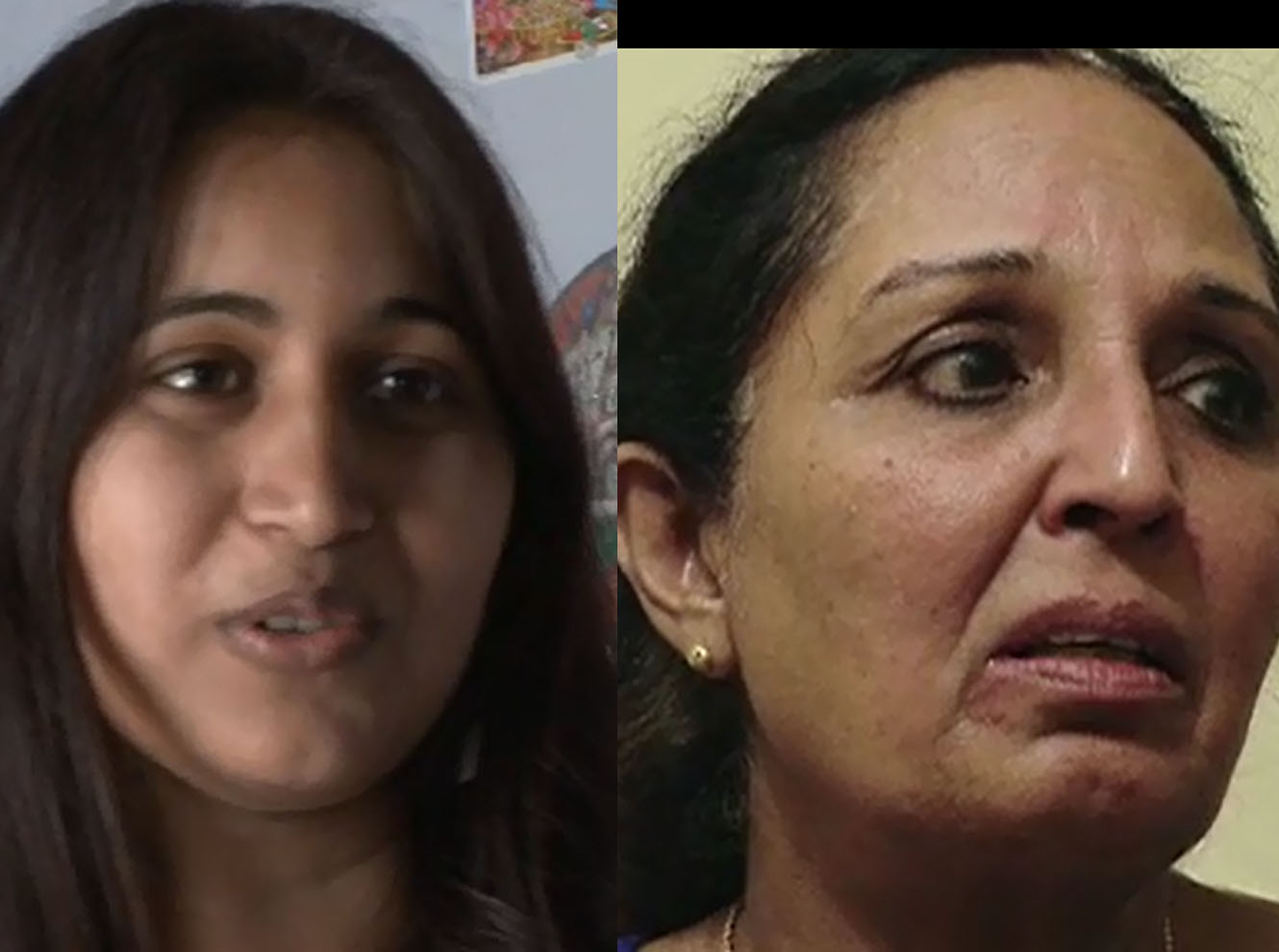 Mumbai: Miss India, Pooja Chopra and a young village girl named Tulsi with Miss India aspirations from the award-winning documentary 'The world Before Her' slated to release on May 16.
Over 125 film festivals; 19 awards and distinctions and now finally coming to India. 'The World Before Her' is the first documentary Anurag Kashyap is presenting.
Moving between the worlds of a Durga Vahini training camp and the beauty boot camp of the Miss India Pageant, the film is a powerful story about women in India that could not come at a better time.
The two clips, one from the film, one that did not make the cut, both powerful representations of what Miss India means to many young women-freedom but at a cost.
Video: Former Miss India Pooja Chopra (near victim of female infanticide ) and her mother talk about being a girl in India and winning Miss India pageant.
Video: A young village girl Tulsi talks about her Miss India aspirations and what it means to her.
Born in India and raised in Canada, Nisha Pahuja the writer, director and producer of The World Before Her shares her thoughts on both the clippings:
Pooja Chopra and her mother:
"I remember when Pooja told me the story of almost being killed at birth for being a girl..that moment became a turning point for me in terms of the focus of the film. I knew it had to be about the struggles that so many Indian women continue to face. It also changed the way I looked at Miss India–suddenly it was no longer passe or just simply derogatroy..it was so much more complex. I had to ask myself "Given the Indian context, can I disregard my Western prejudices and see a beauty pageant as "empowering." It's something I still grapple with..
Tulsi
When I began the research in 2008 I was determined to find a young woman from a village who harboured dreams of becoming a Miss India. Somehow I did. Meet Tulsi–achingly lovely..a symbol of "aspiring India." Tulsi's story was incredible..she comes from a village in UP that got electricity in 2009..and that only intermittently. Her grandfather was a freedom fighter and and there was a temple that had been built in his honour. Tulsi's mother did not want to get married but was forced to. So in an act of defiance on her wedding night she chopped off all her hair and began to dress like a man. Somehow she was accepted. She decided she would allow her daughter to do as she wished. When Tulsi told her parents she wanted to move to Bombay and pursue her Miss India dream they sent her off with the money they had been saving for her dowry. The Miss India team never responded to her application or her pics and when I last saw her in 2010 she was having a hard time and it seemed clear to me she was being exploited but didn't want to talk about it in too much detail.
I still get the odd email from her but she never responds when I write her back. I had always wondered how her grandfather, who had fought for India's freedom would feel about Tulsi's dream of winning a beauty pageant. Was this the freedom he was prepared to die for?
Kickstarter campaign:
The makers of the film have pledged to raise US 50,000 dollars for the ambitious India campaign to screen the film across the country and take it to places with high female infanticide rate. We have the support of people like Anurag Kashyap, Nandita Das, Deepa Mehta and Lisa Ray.
We have already raised more than 42 thousand US dollars. We have one week target to raise the remainder of the funds.
For further information: https://www.kickstarter.com/projects/411325600/the-world-before-her-india-campaign