Coca Cola India dropped Bollywood superstar Salman Khan as brand ambassador for its soft drink 'Thums Up' on Wednesday.
For four long years, the 50-year-old actor was the brand ambassador of the product which is mainly targeted at the youth.
Coca Cola chose not to renew the contract with Salman Khan, which expired last month.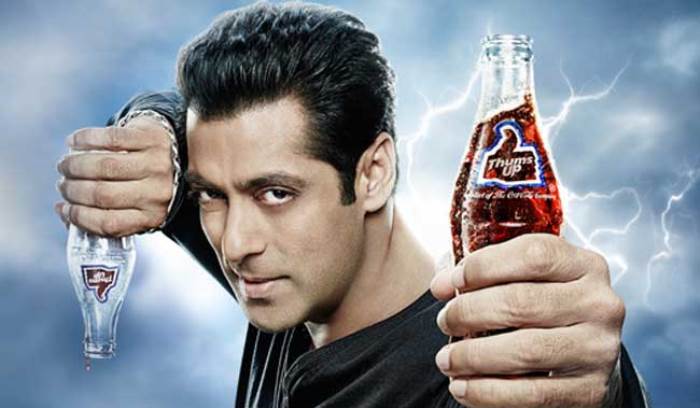 The man who replaces Salman? The high on energy Ranveer Singh.
Perhaps it was Salman's age that made Coca Cola go with the decision of dropping him for an actor fast becoming the heartthrob of younger generation.
While Khan charged Rs.5 crore per year per brand, Ranveer Singh might charge lesser. His image of a swashbuckling young man attracts both young men and women, making him a hot property for brands.
Singh's recent string of hits further contributes to his charisma with the youth.
While Singh has been winning hearts on social media and outside, Salman Khan was criticised for his comments on the Pakistani actors' row.
This was Salman's second association with Coca Cola India. He was the brand ambassador for the product in the early 2000s. In October 2012, he replaced Akshay Kumar as the brand ambassador.