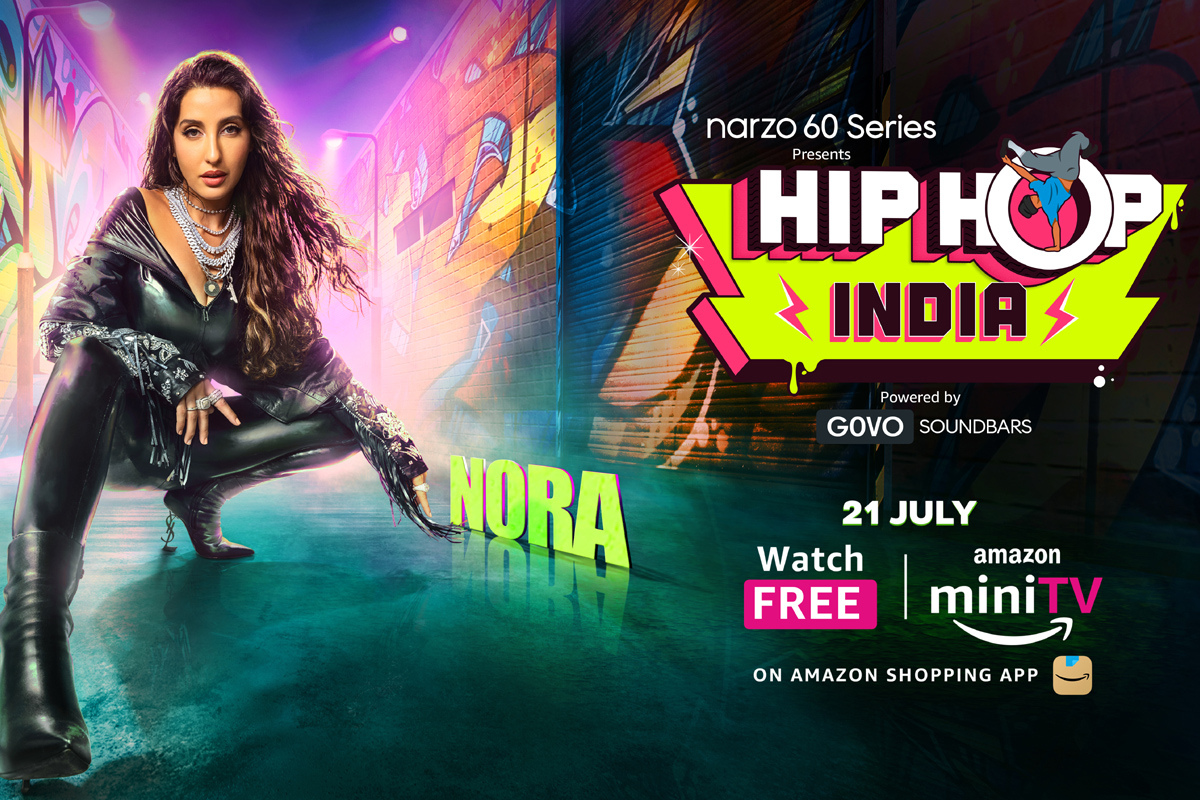 Amazon miniTV – Amazon's free online video service is all set to get the ball rolling and create waves in the dance community with the upcoming dance reality show "Hip-Hop India".
The platform has a glimpse of the contestants ready to set the stage on fire with their jaw- dropping performances. With anticipation already running high with the service unveiling Nora Fatehi and Remo D'Souza as the judges for India's first Hip Hop centric reality show, the preview has taken th excitement levels significantly higher!
The quick peek promo shows Nora and Remo being wow-ed by the performances as participants across
multiple categories – Solo, Duo and Dance crews battle for the top honor. The high-energy video also
shows host of the show, Wicked Sunny a.k.a Vikalp Dwivedi, encouraging the participants to give it their
all.