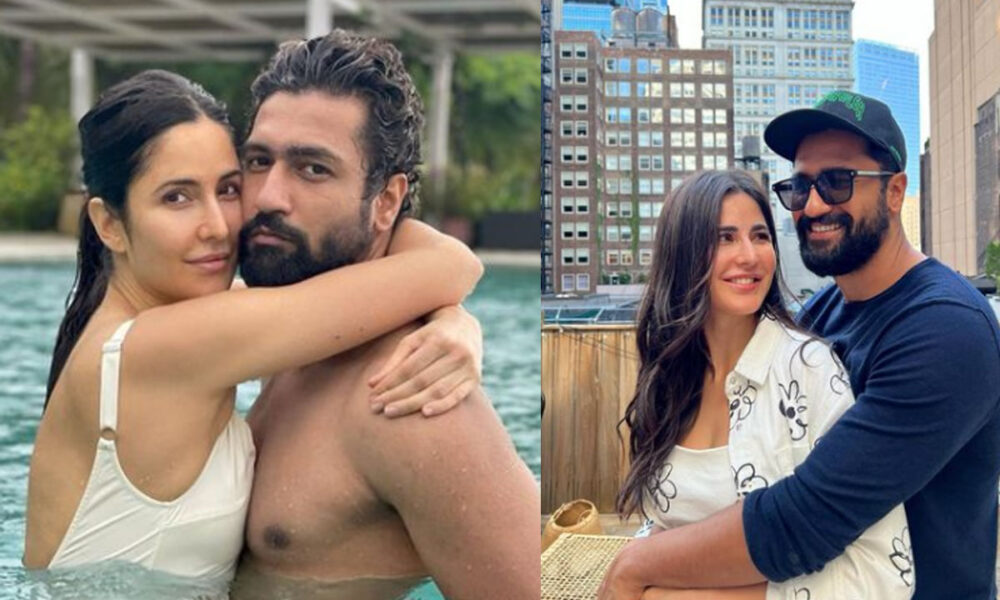 Photo: Instagram
The newly-wed bollywood couple Katrina Kaif and Vicky Kaushal got death threat via social media on
Monday.
A case has been registered at the Santacruz Police Station against an unidentified man and the Mumbai
Police came into quick action. As per the initial reports, the accused has been arrested by the police.
According to the reports, the accused name is Manvinder Singh and if rumors are to be believed, he is a
struggling actor and devotee of Katrina Kaif.
Stalking the actress from long time
The accused pestered the actress on social media nonstop over the past few months. It has been alleged
that he wanted to marry her.
In an offensive move, he had previously shared manipulated footage and images of him and the actress
on Instagram.
He morphed the video of Katrina Kaif and Vicky Kaushal's marriage and put his face instead. Not only
this, he later posted some more pics mentioning their marriage anniversary.
Other Bollywood stars who got threats recently
A month ago, the veteran star Salman Khan has also got threat letter. Recently he has applied for arms
license and was seed visiting Mumbai Police Commissioner's office.
Actress Swara Bhasker had also got a letter threatening her life at her Versova home.
Veteran actress, who also got Y-plus category of security, Kangana Ranaut claimed in November 2021
that she had received death threats after writing a blog post against farm law protesters.
Since the broad day light killing of popular Punjabi singer Sidhu Moosewala, the threats to the film
industry has increased. With the involvement of Bishnoi gang in the heinous crime, the industry is more
threatened because the same gang has threatened to kill Salman Khan.
The duo got hitched in an intimate ceremony in Rajasthan last year
Vicky Kaushal and Katrina Kaif got married on December 9, 2021 after keeping their relationship secret
for a long time.
They got their marriage registered on March 19, 2022.
Katrina Kaif will next be seen in Tiger 3 with Salman Khan and Emraan Hashmi.
Vicky Kaushal will be seen in director Aditya Dhar's The Immortal Ashwatthama and Meghna Gulzar's
Sam Bahadur.