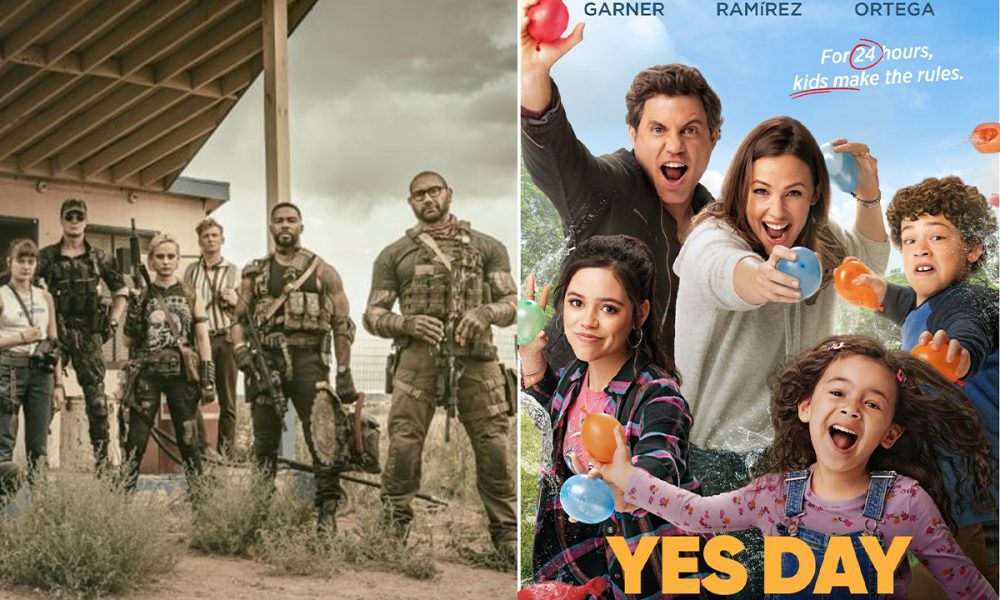 Source: Twitter
One of the biggest content streaming services all over the world, Netflix is all set to woo its audience with its new range of films and shows it has in store for 2021. Despite the last year being a bit difficult due to the pandemic and restrictions, Netflix still remains unstoppable and has a bunch of fresh projects lined up for its avid viewers.
Here is the list of most anticipated projects that will feature on Netflix during 2021.
1. Dealer (Web Series)
This thriller series is going to be in French about the life of a young music video director. His life turns upside down when he gets caught up in gang war when a drug dealer requests him to shoot a music video for him as he tries to make it big in the music industry.
2. Yes Day (Movie)
Netflix is also catering to the family entertainment genre! This new film will star Edgar Ramirez and Jennifer Garner as parents. The plot of the film is extremely intriguing and fun and will depict what happens when parents agree to say 'yes' to everything their child demands for one day!
3. Sky Rojo (Web Series)
This Spanish web series is from the makers of the internationally renowned show 'Money Heist'. It will focus on the life of three powerful and fierce woman on the run from their pimp and henchmen.
4. Paper Lives (Movie)
This Turkish film has a captivating plot featuring a man named Mehmet who is in charge of running a warehouse of solid waste in Istanbul. He helps everyone ranging from homeless people to teens to kids. Things pick up the pace when he meets an 8-year-old boy and nothing remains the same.
5. Night In Paradise (movie)
This movie is going to be of the drama genre. It will be centred on the life of a man who has fleed after his sister and nephew are brutally murdered. On his quest, he meets a terminally ill woman who wants to give up on life.
6. Ride or Die (Movie)
This Japenese film is going to be a psychological thriller drama. It will focus on the life of two women and explore themes of unrequited love, murder and incompatible emotions.
7. Army of the Dead
This has to be one of the most anticipated films yet. Filmmaker Zack Snyder who has directed action-packed and superhero masterpieces like '300', 'Man Of Steel', 'Watchmen' and so on has helmed this upcoming film which is a zombie heist. It is going to be about a zombie outbreak that starts from Las Vegas and a group of mercenaries try to save the day.