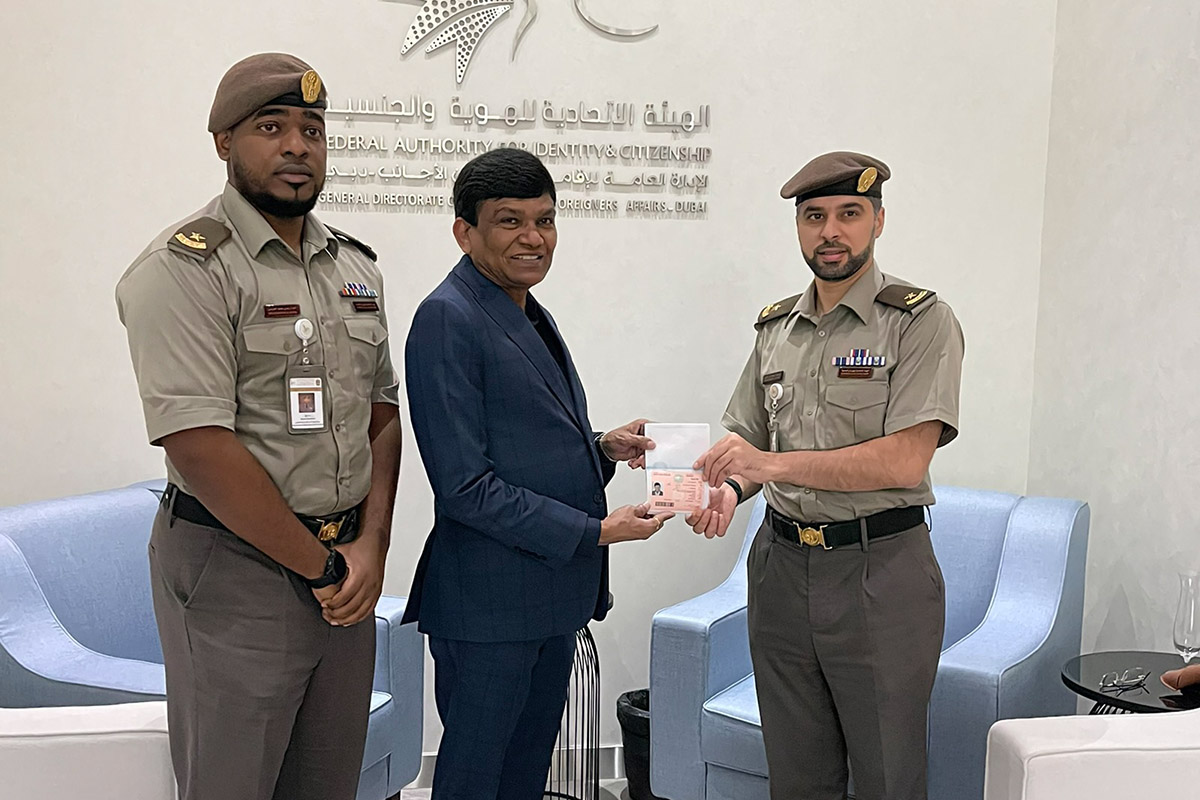 Its always an honour when your work is recognised across the world, said Dr. Jayantilal Gada
Bollywood well  recognized production house 'Pen Studios' CMD & Founder Dr. Jayantilal Gada is bestowed with yet another honor. Dr. Jayantilal Gada has been honoured with the UAE Golden visa, which grants people 10-year residency and a host of other benefits.
Dr. Gada's company Pen India Ltd. is one of the longest running companies in the industry. Pen India Ltd. clocks 35 long and successful years. Recently, it got people back in cinemas post COVID-19 with Sanjay Leela Bhansali's 'Gangubai Kathiawadi' and followed it with a global hit S.S.Rajamouli's 'RRR'. It didn't stop there, went on to release a host of films such as 'Attack', 'Jersey' and 'Vikram'.
Discussing about receiving the Dubai Golden Visa Dr. Jayantilal Gada said, "Its always an honour when your work is recognised across the world, and I am duly humbled to have received UAE's Golden Visa. I would say it's a matter of pride to join the list of other celebrities like Kamal Hasan ji and Ranveer Singh who recently too received the same honour. I thank my good friend Anil Bhai, of Kanz Jewellers, Dubai who pushed me for this and the United Arab Emirates Government."