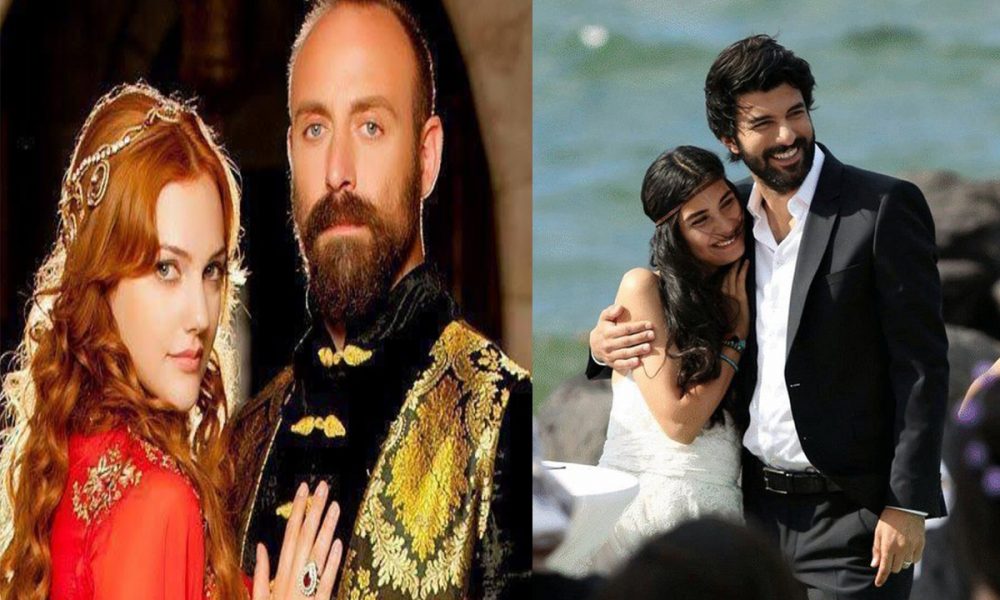 Source: Twitter
The Turkish entertainment industry has hit an amazing milestone and garnered a worldwide fan base for the series it produces. That is because they make content on issues which are universally relatable and high production budget that leads to some great sets and locations which are mesmerising to look at.
Here is a list of all the must-watch Turkish shows you should add to your list of binge-watching:
1. Aşk-ı Memnu (Forbidden Love)
As the name of the title suggests, the story is about 'Forbidden Love that blossoms between the nephew of a well-established man and his wife, who is quite young. The show will keep you hooked owing to its lavish settings, interesting storyline and lots of tear-jerking moments.
2. Muhteşem Yüzyıl (Magnificent Century)
The show is a period drama when the Ottoman Empire reigned. Magnificent Century is one of the most popular shows and has lots of shocking twists, beautiful sets and costumes and runs heavy on emotions.
3. Atiye (The Gift)
The series is a Netflix Original and is based on the book Dünyanın Uyanışı by Şengül Boybaş. The Gift is based on an archaeological site in Turkey known as the 'Göbekli Tepe' where ancient artifacts are discovered. The story gets interesting when we are introduced to a painter named Atiye who has been painting the same mysterious symbols found in the site since she was a little girl.
4. Kara Para Aşk  (Black Money Love)
This is a crime thriller which focuses on two very different individuals who happen to fall in love. One is a jewellery designer and another is a part of an organised crime branch in Turkey.
5. Hakan Muhafiz (The Protector)
This again is a Netflix series based on a simple guy who runs an antique shop. His life suddenly takes a u-turn when he is exposed to the fact that he was always meant to work in an underground Order and protect Istanbul.
6. Erkenci Kus (Day Dreamer)
The show is a romantic comedy about an aspiring girl, Sanem. After her parents force her to either settle down and get arranged marriage or look for a proper job, she finds herself joining an advertising agency. Things begin to look up when she ends up falling for her senior and boss, Jan.