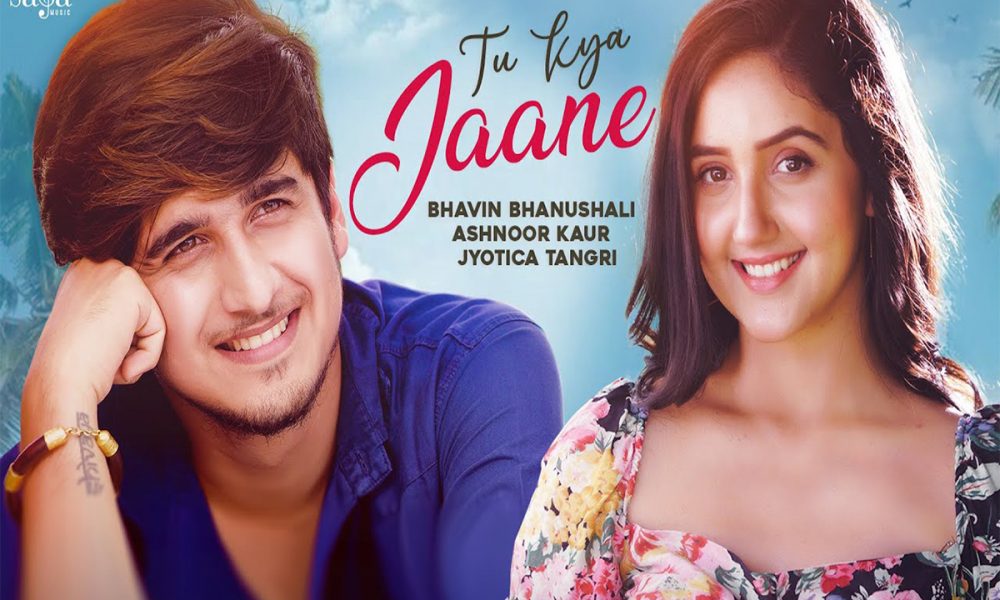 Source: Twitter
A new song just dropped 'Tu Kya Jaane' starring actor Ashnoor Kaur along with former tik tok sensation Bhavin Bhanushali. The song has been voiced by Jyotica Tangri and both of them have played important roles in the video that is all about heartbreak and distancing yourself further from a person to stop them from getting hurt more.
As the video begins we see a girl in wedding attire ready to get married (played by Ashnoor Kaur), she doesn't seem happy as she sits and reminisces moments spent with a former lover (Bhavin Bhanushali). As the video unfolds, it tells the story as to how both of them aren't together with each other anymore.
See Ashnoor Kaur and Bhavin Bhanushali's Tu Kya Jaane music video here:
Fans loved the video and claimed it stuck their emotional chords. It is also trending on Youtube. Tu Kya Jaane was released under SagaHits.