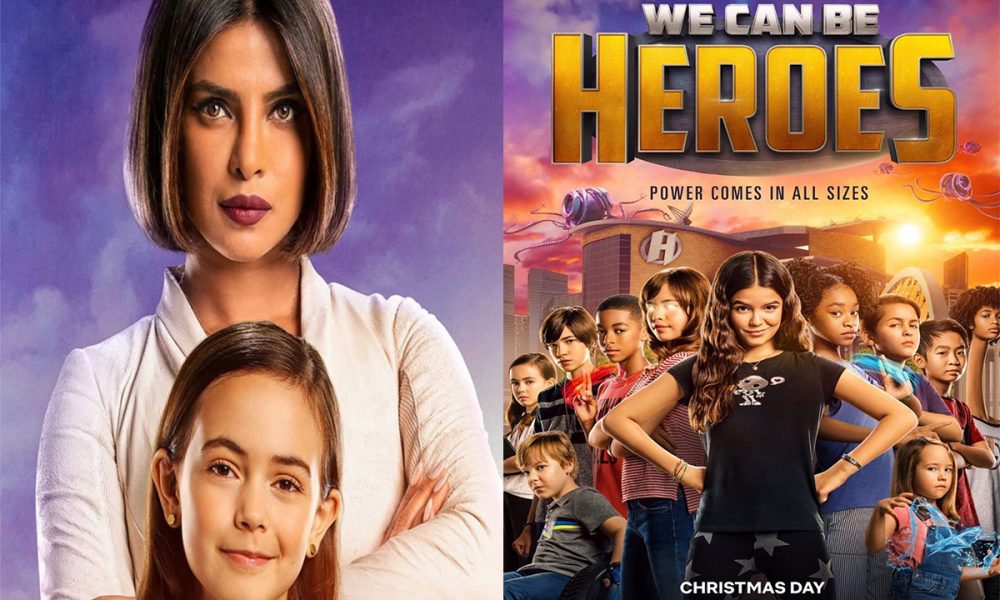 Source: Instagram
Netflix has finally released the trailer for its upcoming kids' superhero movie 'We Can Be Heroes'. It stars global sensation, Priyanka Chopra, in a crucial role. The film has been directed and written by Robert Rodriguez, who is known for directing the Spy Kids franchise.
The trailer for the film follows an interesting premise where we are shown that every superhero from the planet has been captured by alien invaders. Now it's up to the children of these heroes, who have inherited the same abilities to go save the world and their parents. Priyanka Chopra will be seen playing the role of Mrs Granada, it's still a mystery if she's one of the good guys or the bad ones in the film.
See the trailer here:
Actors like Boyd Holbrook, Christian Slater, Chris McDonald, and Adriana Barraza have also starred in this film. 'We Can Be Heroes' is headed for an OTT release and will be streaming on Netflix from Christmas day i.e. 25 December 2020.