It has been a year after the release of 2015's super hit film 'Bahubali'. Post the release of the film, the movie was in limelight for both good and super hilarious reasons: first, the content and the storyline of the film; second, jokes around the biggest riddle of the year- why did Kattappa killed Bahubali? It was actually this question which made the film garner much more attention than its release.
Hilarious jokes and memes were posted across every social media platforms, mentioned below are few of them, have a look.
The Political angle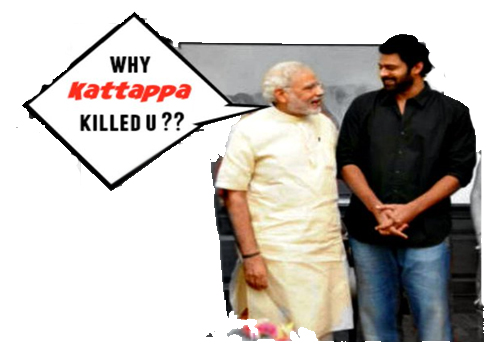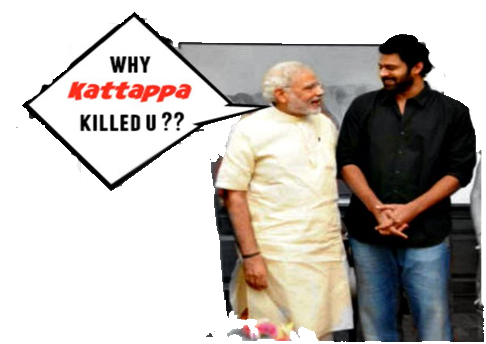 We all know how the current political scenario is outshining the nation; guess it's not all – even cinema is also influenced by it.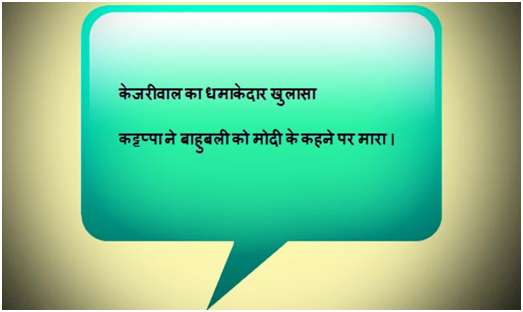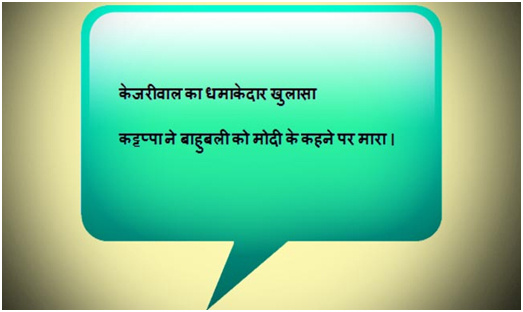 The Social Media Effect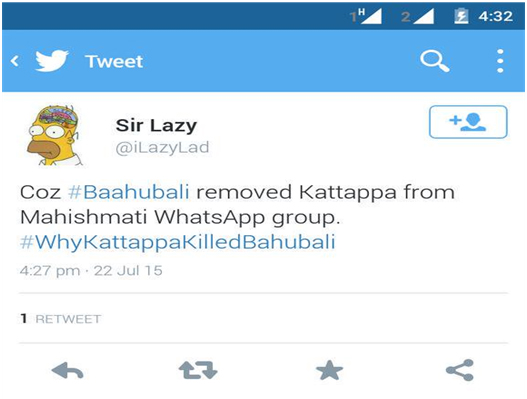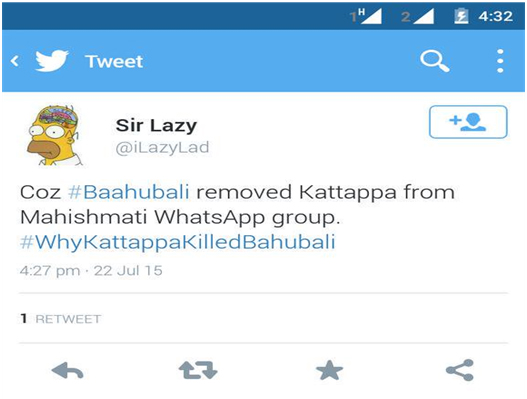 Twitter, Facebook, WhatsApp have become quite addictive. Guess the hangover is not that easy to handle.
The revenge of those killer requests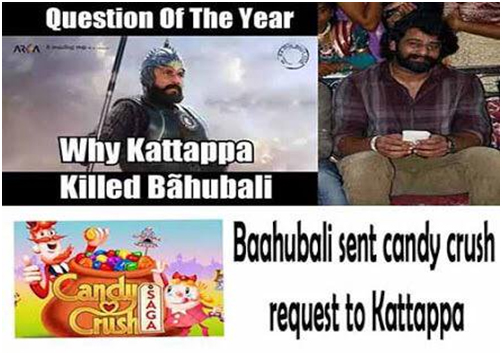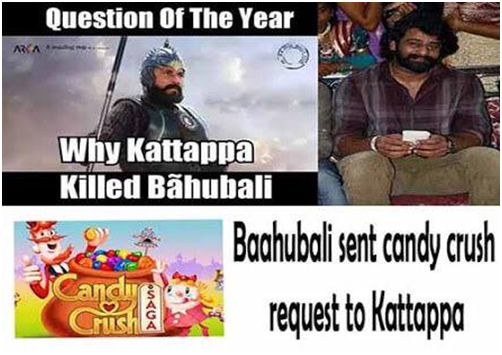 We all have at some point thought of beating the hell out of those person's sending unnecessary and irritating Candy Crush and Criminal Case requests???
The Filmi-kahaani connection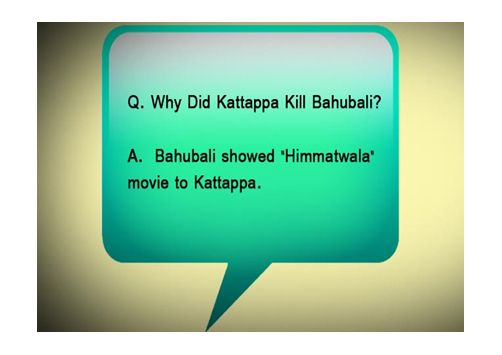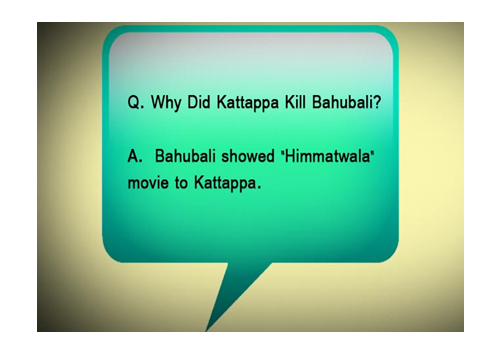 Guess, the horrible releases and characters of films 2015 were haunting Kattapa.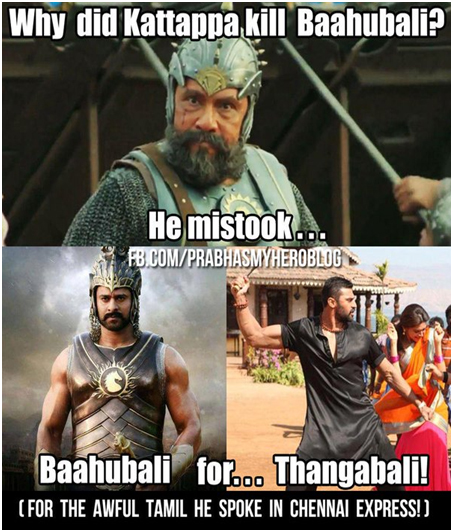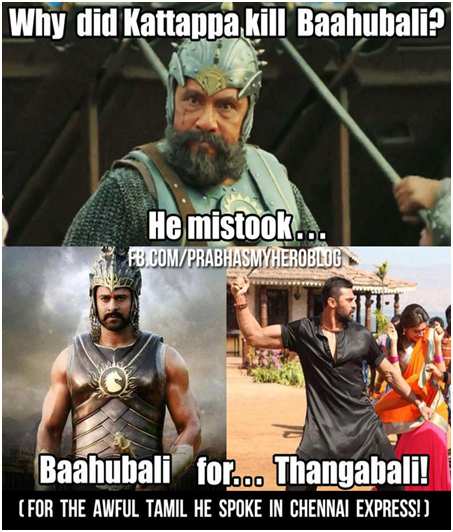 The melodramatic-action-thriller-suspense in our daily soaps