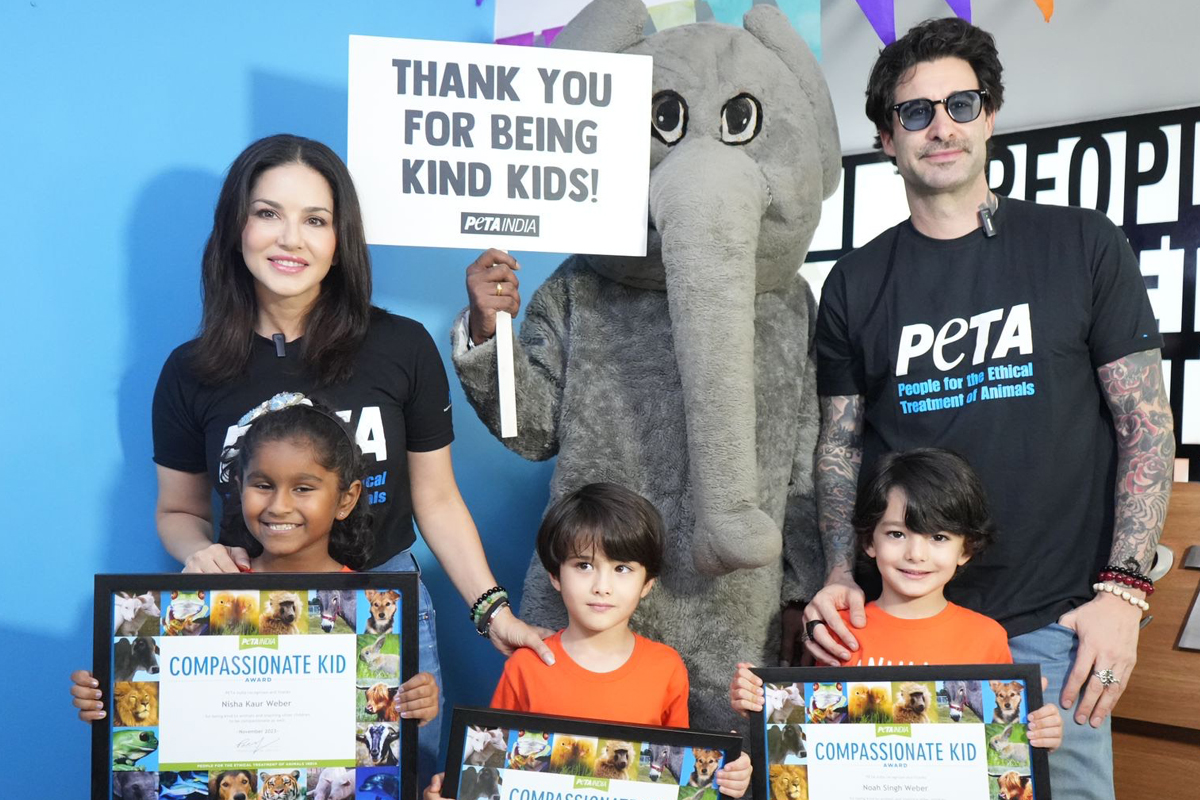 Actress Sunny Leone and Daniel Weber's children, Nisha Weber, Asher Weber, and Noah Weber, have been honored with PETA India's Compassionate Kid Award for their compassionate attitude towards animals. The awards were presented by People for the Ethical Treatment of Animals (PETA) India.
In addition to the recognition, Sunny Leone and Daniel Weber's children have actively participated in charitable initiatives. They, along with other compassionate individuals, signed a petition with 100,000 students, urging the government to protect animals and prevent cruelty. The children also engaged in peaceful demonstrations and advocated for the welfare of animals.
Sunny Leone, expressing her perspective on instilling compassion for animals in her children, stated, 'I teach my children to be compassionate towards animals because it is essential for everyone to be kind.' Her commitment to fostering empathy in her children resonates with the values promoted by PETA India's Compassionate Kid Awards.
During Diwali, the children promoted an eco-friendly celebration by avoiding firecrackers that cause distress to animals with loud noises. PETA India's Kid Awards play a crucial role in instilling compassion and empathy in the younger generation."