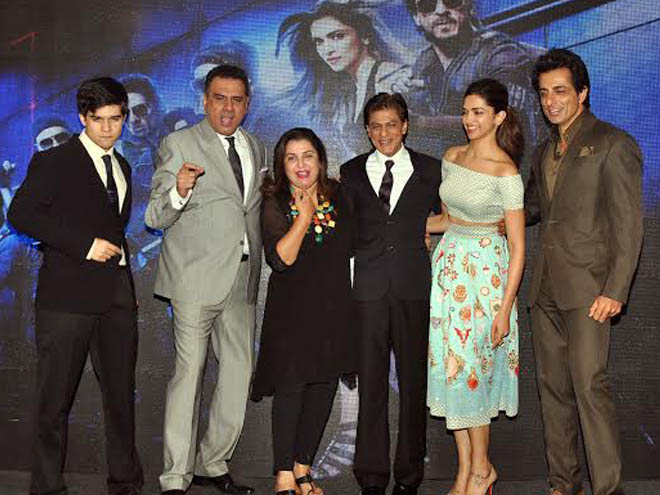 Mumbai: Happy New Year which had a record breaking opening day & weekend in India, was released in 40 countries across various international markets and opened with approx. USD 8.1 million. This is the 2nd biggest opening  for any Bollywood film with many key territories yet to open.
The film has crossed many milestones in its first three days of release:
Biggest Opening for any Bollywood film in
1) Gulf region
2) Sri Lanka
3) South Africa
4) Malaysia
2nd highest opening for any Bollywood film in
1) Pakistan
2) Fiji
3) New Zealand
Many key markets like Germany, Peru, Philippines, Egypt, Nigeria, Morocco, West Indies etc are yet to open  which will add significantly to international box office numbers.
"The performance of the movie both in India and across the world shows the universal appeal of the movie. We hope that the audience across all markets will continue to enjoy the movie" said Venky Mysore, CEO RCE.
Happy New Year is produced by Red Chillies and directed by Farah Khan.