Makers of 'Beyond the Clouds' hosted special screening of their film on Thursday in Mumbai. Bollywood celebrities like Majid Majidi, Dimple Kapadia, Karan Kapadia, Sajjad Delafrooz, Kirti Kulhari, Harshvardhan Rane, Manav Kaul, Aahana Kumra, Malavika Mohanan, Sonnalli Seygall, Arjun Rampal, Elli AvRam ,Sonal Chauhan, Nushrat Bharucha, Sonu Sood and Amit Sadh attended special screening of the film.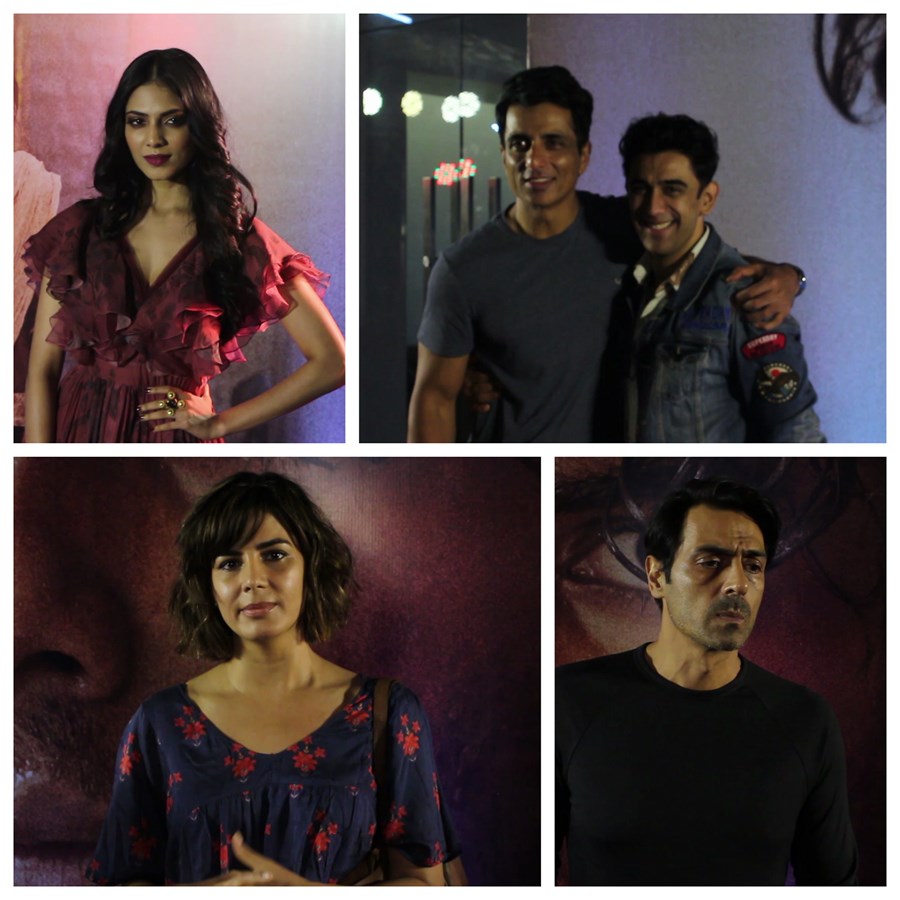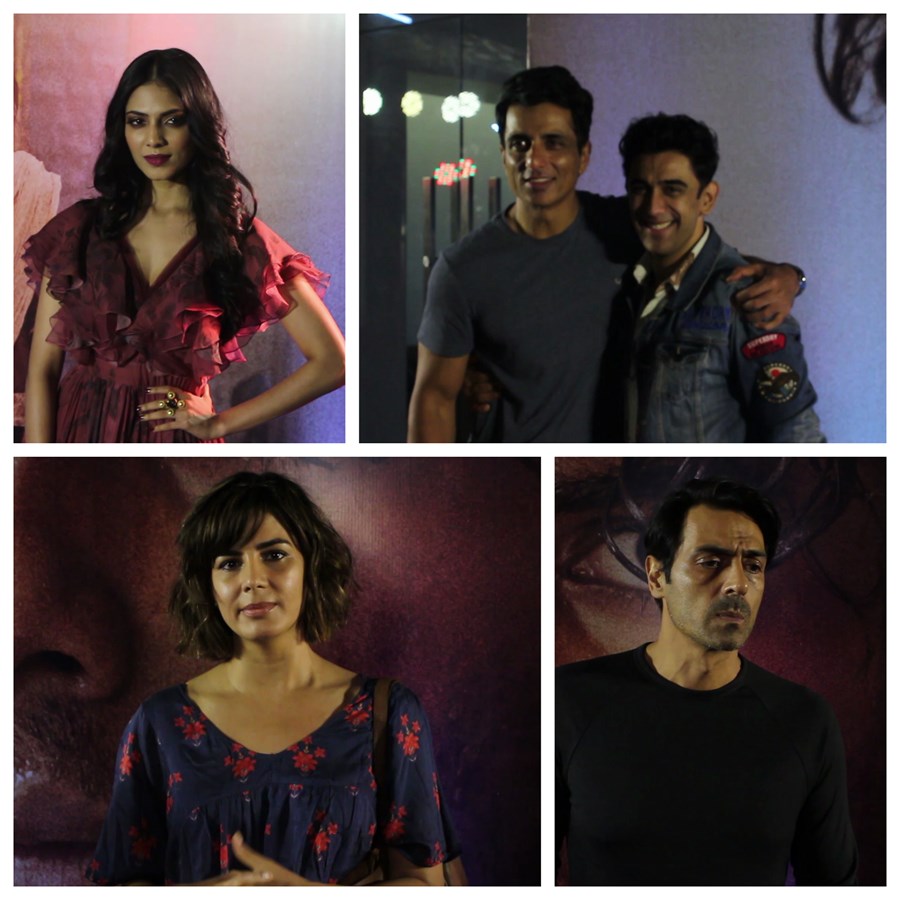 Here's what celebrities had to say about the film –
Malavika Mohanan – I am going through lot of emotions right now. I am excited, nervous and curious to know reactions from the audience. It is my debut Hindi film so I have lot of expectations with the film. I have been big fan of Majidi sir and I never thought that he will come to India to make a film and that too, he will cast me in his film so I was quite shocked when I got to know that I am part of his film and I had great experience while working on this film and I am hopeful that this film does well.
Kirti Kulhari – I am very excited because I have been a big fan of Majid Majidi. I have been waiting to watch this film from a long time. I think the simplicity of his stories and characters in the film is connecting point for the audience. He just creates beauty out of simplicity so, I am just excited to see what he has created in India with Ishaan Khatter and Malavika Mohanan.
Arjun Rampal – Majid Majidi is very renowned and talented director so I am really excited to watch the film. I think the kind of world Majid creates through his films is really fascinating as he presents really engrossing stories. I have seen the trailer of the film and I think Ishaan Khatter and Malavika Mohanan are looking really good in it.
Nushrat Bharucha – I am really excited to watch the film because I am huge fan of Majid Majidi films. His films are simple yet so iconic that touches your heart. His way of narrating a story is so endearing that I fall in love with every character of his films so I am here to show my support to his film.
Sonu Sood – I am pretty excited as promos of this film are looking really nice. It's a new team so I just want to wish them all the best. They must have really worked hard towards it. I know Ishaan since many years. I always believe that he is very talented boy and it doesn't look like he is a newcomer. Majid Majidi is god of cinema so looking forward to see his stuff. I am hopeful that this film does well for entire cast and crew of the film.
Amit Sadh – Majid Majidi is one of my most favorite directors. I started to watch films with Majid Majidi's film 'Children of Heaven'. I have watched all his films. I have learned so much from his films. I think he depicts simplicity through his films and characters so I hope audience will also appreciate his 'Beyond the Clouds'.
Majidi's first Indian production traces the relationship between 18-year-old Amir (Ishaan Khatter) and his elder sister Tara (Malavika Mohanan) and it is Produced by Namah Pictures and Zee Studios.'Beyond the Clouds' is a drama film written and directed by Majid Majidi with music composed by A. R. Rahman.
The film stars Ishaan Khatter and Malavika Mohanan in the lead rolesThe first look was revealed on 10 February 2017 in Facebook by Rahman. Following its premiere at the 2017 BFI London Film Festival, 'Beyond the Clouds' is scheduled to release on 20 April 2018 in three languages.