With the industry and critics raving about Sonam Kapoor's performance in Neerja, the star has catapulted her way to the top.
From being the first big league actress to bravely taking on women-lead driven films , to being a social media marketing sensation ,Sonam Kapoor has truly been a game changer .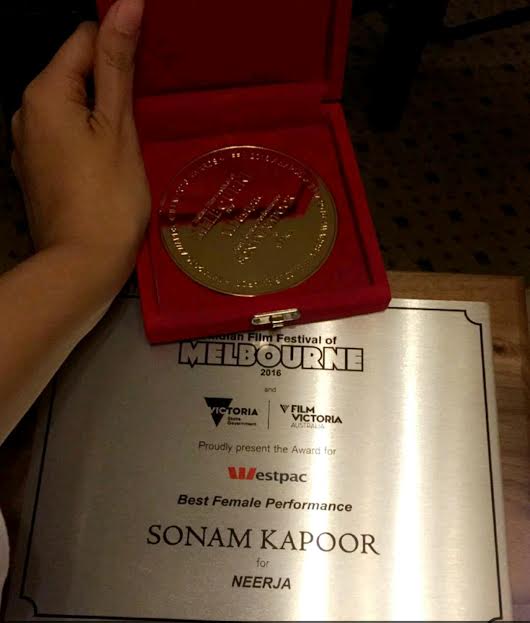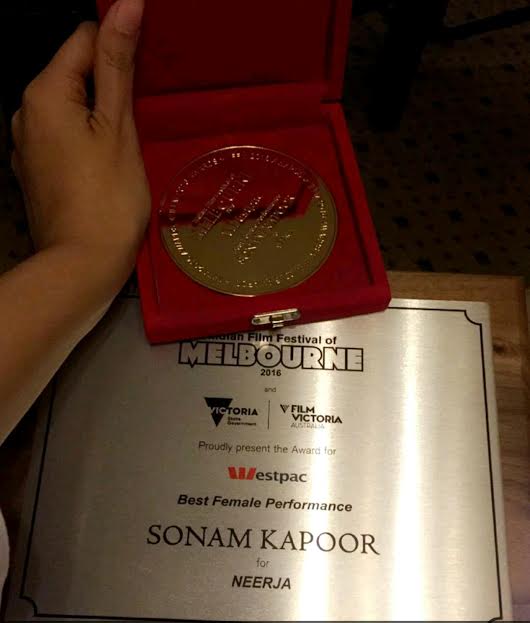 The actress has finally come into her own with Neerja , in what we can only describe as a performance that is truly career defining and one of a lifetime.
Hence it comes as no surprise that Sonam was bestowed the award for Best Actress, for her portrayal of the Pan AM braveheart at the Indian Film Festival of Melbourne.
Sonam Kapoor flew to Australia for the IIFM where fashion and film collide for a spectacular live celebration that honors the best of Indian cinema.
The IFFM was established in 2012 as an initiative of the Victorian Government to present a broad, curated program of more than sixty films, ranging from Bollywood to art house and the sub continent as well as major retrospectives and masterclasses.
The visit was a special one for Sonam , since her blockbuster Neerja was also screened at the massive gathering and was received with a standing ovation.