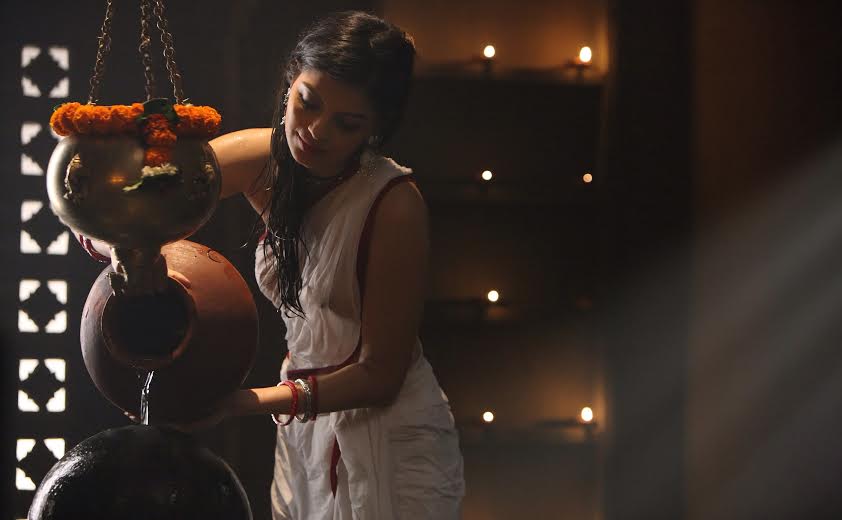 National award winning director Ananth Mahadevan does a Raj Kapoor with the Himesh , Yo to honey, Irfan ( sp ap) Starrer  The Xpose , a musical thriller set in the 60 s film industry.
Sonali raut plays a character inspired by actress Zeenat Aman and  she plays a character called Zara and has done a Zeenat (Aman Satyam Sshivam scene).
The Xpose is suppose to be a thriller which will reveal Sensational dark secrets of an era.
Miss India Zoya Afroz plays a character called Chandni which is inspired by actress Parveen Babi. The film s story revolves around two films which were made during the 60s ujwal nirmal sheetal and Reena mera naam and a murder which happens at the after award party, the xpose has it all from cat fights in parties to black marketing politics during those days but somewhere deep within its a violent love story which leads to desire scandals and a murder says director ananth mahadevan.
The music is surely a highlight but the performances of each and every actor in the film will also be remembered promises ananth . Himesh Reshammiya plays ravi kumaar which is a character inspired by actor Raaj Kumaar who was an ex cop turned superstar and Yo Yo honey Singh plays Kenny Damania which is inspired by actor pran , Irfan khan in a special appearance plays Alec D costa who was one of the biggest black marketeers of those times ,Aadil Hussain plays Rajan Anna which is a character based on don Vardha Rajan .