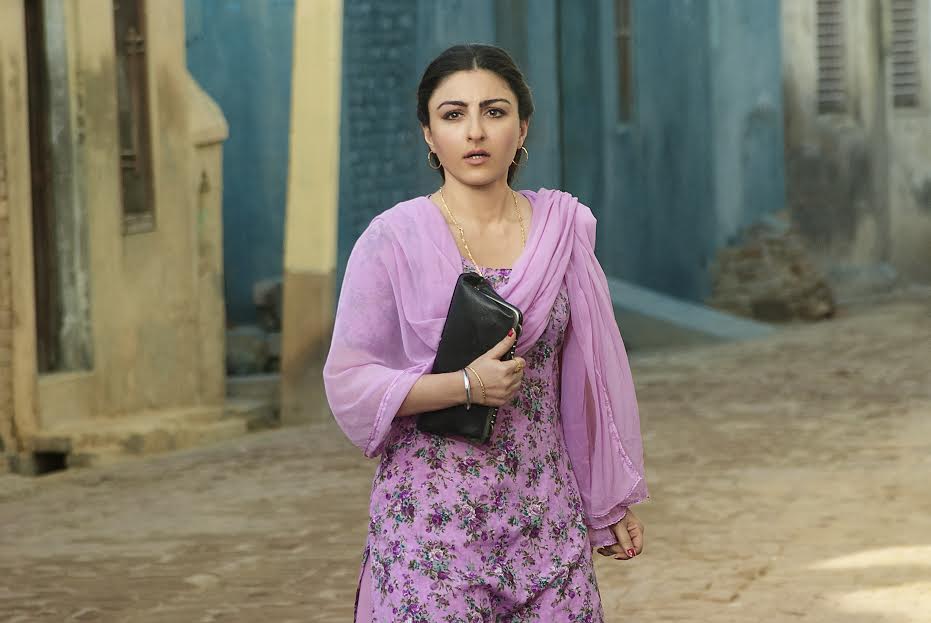 Actress Soha Ali Khan who will be next seen in movie Based on Indra Gandhi assassination went shopping in the streets of Chandigarh to pick up clothes for the film 31st October. Apparently, Soha plays a very average punjabi girl based in 80's and mother of two kids. The script demanded her to play a character of a simple Punjabi girl, so she took this decision to go for street shopping in Chandigarh to make her look very real and authentic as her character demanded a De-Glam in the movie. Soha was keen to have clothes in the movie which were wore by an average punjabi girls Whch wasn't to expensive and gaudy.
She wanted a very authentic Punjabi look for which she herself along with her stylish went shopping on the streets of Chandigarh's sector 17 and 22 where everything was easily available. From her dupattas to jootisto whatever was required she purchased it from there. She later said that this is actually going to help her understand the role much better.
Soha who was last seen in Ghayal once again is all set to hit the screens through her next film 31st October film which is releasing next month.
SohaAli Khan said, ' It was a very new experience for me , going on the streets of Punjab and buying little little things for myself which not only added the punjabi taste to my attire but also impacted my personality for my role as a Sikhni, I wanted to get completely absorbed in my character and I felt it was good to take those little initiatives, moreover the people of Punjab were highly sweet and encouraging'