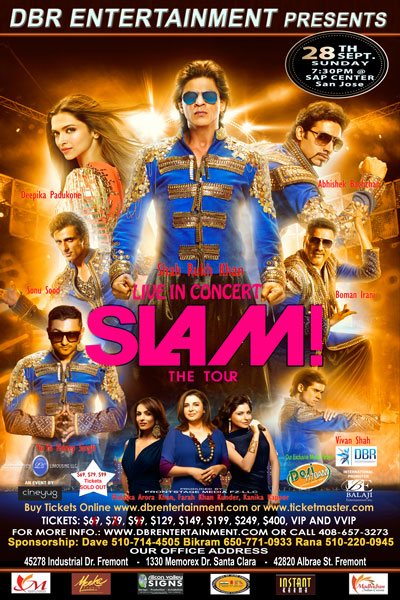 Mumbai: SLAM, THE TOUR was mainly featuring Shah Rukh Khan, Farah Khan Kunder, Deepika Padukone, Malaika Arora Khan, Abhishek Bachchan, Boman Irani, Sonu Sood, Vivaan Shah, Kanika Kapoor, Yo Yo Honey Singh
As it has been portrayed by the event companies via pictures and advertisements that all the US shows of SLAM, The Tour were a success. Was it really a Success is a question to ponder about.
As per our sources the Promoters of almost all cities ran a loss of between 500k to 600k USD each. That can only be due to poor turnout at the ticket counters. Many also declared being offered free tickets to make up the crowd.
SO was SLAM the tour a SUCCESS?
Do the Event organizers and artiste give out a discount upon seeing the promoters losing big sums of money or do they gloat for the have made that money? Promoting concerts is a big risk of losses. Hope promoters worldwide will heed this and be careful into taking up big projects.