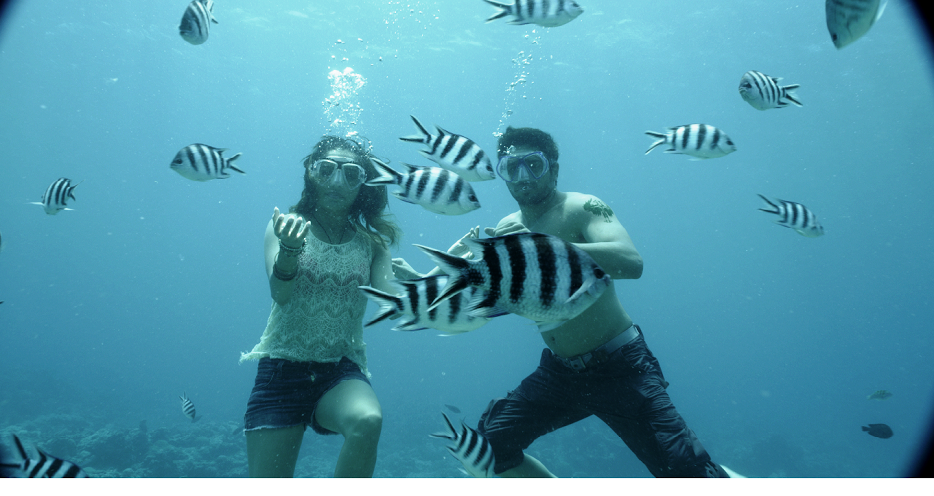 While Shraddha Kapoor is a trained diver in real life, Sidharth Malhotra is a die-hard water baby and looks forward to becoming a certified scuba diver soon. On hearing that he would be required to go underwater with Shraddha in Mauritius for the 'Galliyan' song from 'Ek Villain', he took rigorous lessons in Mumbai before 'taking the plunge'.
So engrossed did the young stars get that they remained underwater for nearly seven hours and took just a few breaks. It took that long before director Mohit Suri decided that he was satisfied with the shot. Once the exhausted actors surfaced, they called it a day!
Incidentally, no oxygen cylinders were connected to them. They were, instead, followed by French divers with oxygen supplies. The underwater scene has turned into a stunning romantic moment in the 'Galliyan' track, which releases this week.
Here's welcoming B-town's newest aquatic creatures!