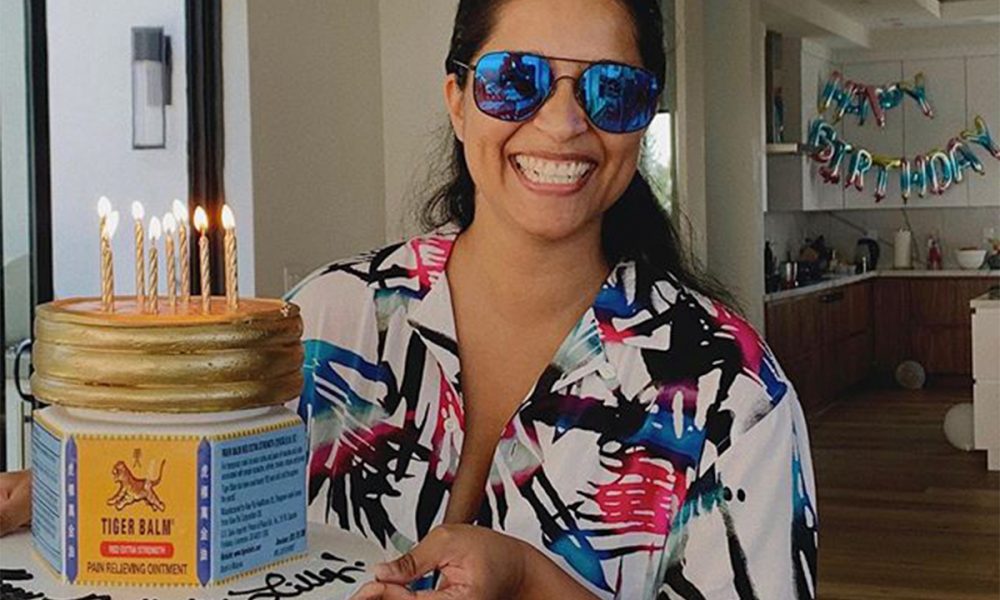 Source: Instagram
First a YouTuber, now a talk show host, Indo-Canadian sensation Lilly Singh recently celebrated her birthday. She recently posted a picture from the celebration and what stood out was her birthday cake. Unlike many people who like celebrating the spirit of staying young, despite being older by a year on their birthdays, what Lilly did will definitely tickle your funny bone!
Lilly could be seen holding her birthday cake as she took to Instagram to show everyone what she was up to. The cake was in the form of a balm that people use to ease their muscle and joint pains! Along with that Lilly's caption said, "Was told that my surprise birthday cake "was totally me" and it did not disappoint. ? Not an ad, just a reality of getting old."
She further added, "Tiger Balm is my jam!!! If you know, you know. Y'all can laugh but guess whose shoulders are NOT hurting right now…. THIS GIRL ??‍♀️(also Tiger Balm if you see this, plz send me product, k love you bye)"
https://www.instagram.com/p/CFsoesCHixu/
After the success of her NBC talk show, 'A Little Late With Lilly Singh' it recently got renewed for a second season. Lilly also announced that she will be getting her own prime time sketch comedy show 'Sketchy Times with Lilly Singh' and the shoot for it has begun.