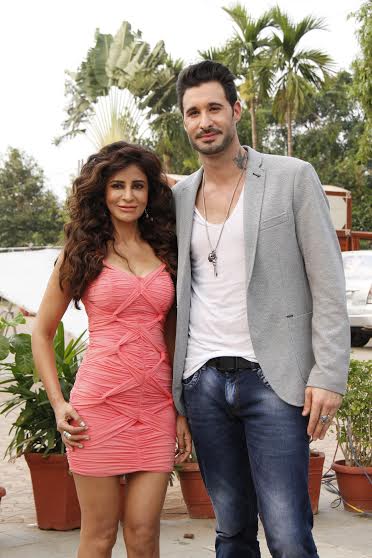 Mumbai: Trained in classical and light classical music, with her hard work and persistence Saru Maini has made a name for herself. She dictates a typical image of an indipop Singer and Performer. She looks ravishing and has a unique melodious voice. This is a singer who has the talent and capability to create a niche for her.
With a mantra like that, there's little need to reveal that Singer and Performer Saru Maini is brimming over with confidence and gears up to star opposite Daniel Weber in her debut film "Dangerous Husn".
"It's been quite a journey so far. From music videos to films I am now ready to explore my credentials as an Actor. Dangerous Husn is going to be an important mile stone in my career. My role in the film is very challenging and hence when the script came to me I had to give it my nod. What more can an actor ask for when you have a superb team, cast and most importantly a great plot" says Saru Maini who wishes to keep her role a secret in order to surprise the audience.
Film "Dangerous Husn" is a romantic thriller which marks the debut of Sunny Leone's husband Daniel Weber Along with Saru Maini. The film Produced by Netra Cinematics is directed by Dinesh Tiwari, Written by Sameeir Modi, Music by Dj Sheizwood, Co Produced by Lalit Paikray, Inndresh badola and Choreographed by Rakesh Patel.