Over a one and half decade now Sandip Soparrkar has been working to bring classic Latin and Ballroom dances and other world dances to Indian shores. Apart from giving dance training to people world over he has also been conducting workshop and giving talks and speeches about the importance of dance in one's life. The month of May seemed to have been very lucky for the talented choreographer, as Sandip was honoured with three prestigious awards in the field of Dance.
At a glittering ceremony in Ahmedabad Sandip Soparrkar's Ballroom Studio received the prestigious "Quality Mark Award 2017" in the best Dance Education Category. For the first time in the history of Micro, Small and Medium scale corporate and business award, a dance education institute was awarded for its quality by the hands of Honorable Transport Minister Shri Vallabhbhai Gobarbhai Kakadiya, Actor, director, producer Arbaaz Khan and President Quality Mark Award Shri Hetal Thakkar.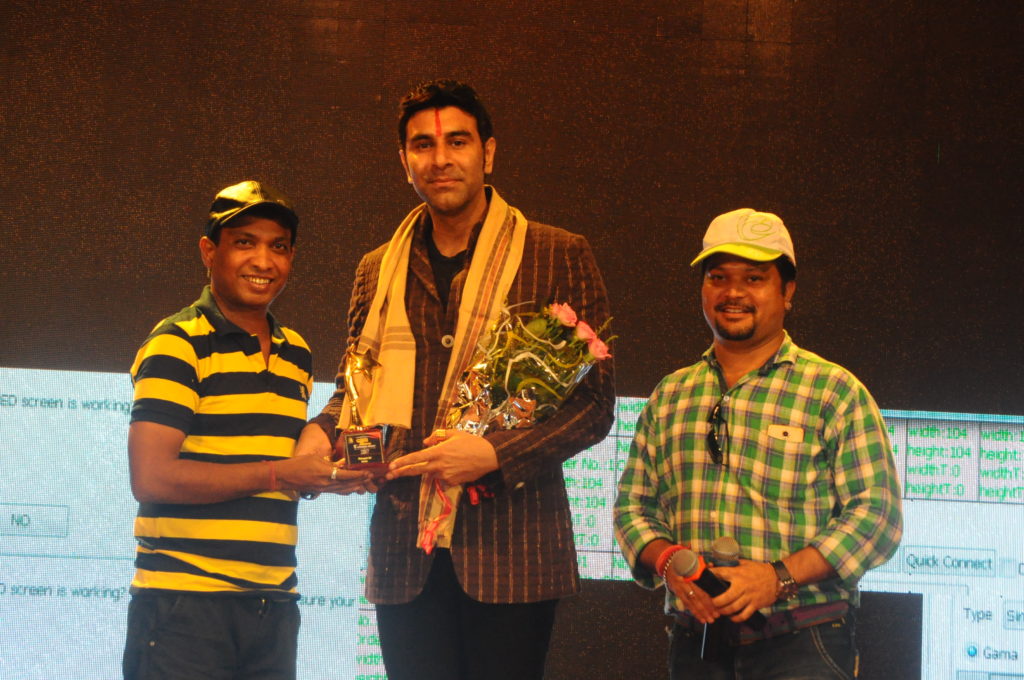 On the other side at a star studded event in Mumbai, Sandip Soparrkar was honoured with "Golden Achiever Award" in recognition of his outstanding accomplishments and individual excellence in the field of performing art. Sandip received the awards from the hands of Consul General of France Mr Yves Perrin, veteran actor Raza Murad, Producer Dheeraj Kumar and All India Achievers conference executive director Mr Abhishek Bachchan.

Sandip also received the prestigious "Gaurav Samaan" award by the hands comedian Sunil Pal for this unique initiative "Dance for a Cause". Through this initiative Sandip raises issues and creates awareness, supporting various NGOs and charities world over. Each year Dance for a cause brings to light issues related to society and urges people to get up and help others in need.
Speaking on winning three prestigious awards back to back Sandip Soparrkar Said, "All the three awards are very special to me. One is for the quality of dance that I teach at my dance classes, other for my work internationally and the most special one is for my pet project – Dance for a Cause. These awards encourage me even more and I want to dedicate these three honours to my team mates as they are ones who implement all my crazy thoughts and turn them into sane reality, they are my pillars of strength."