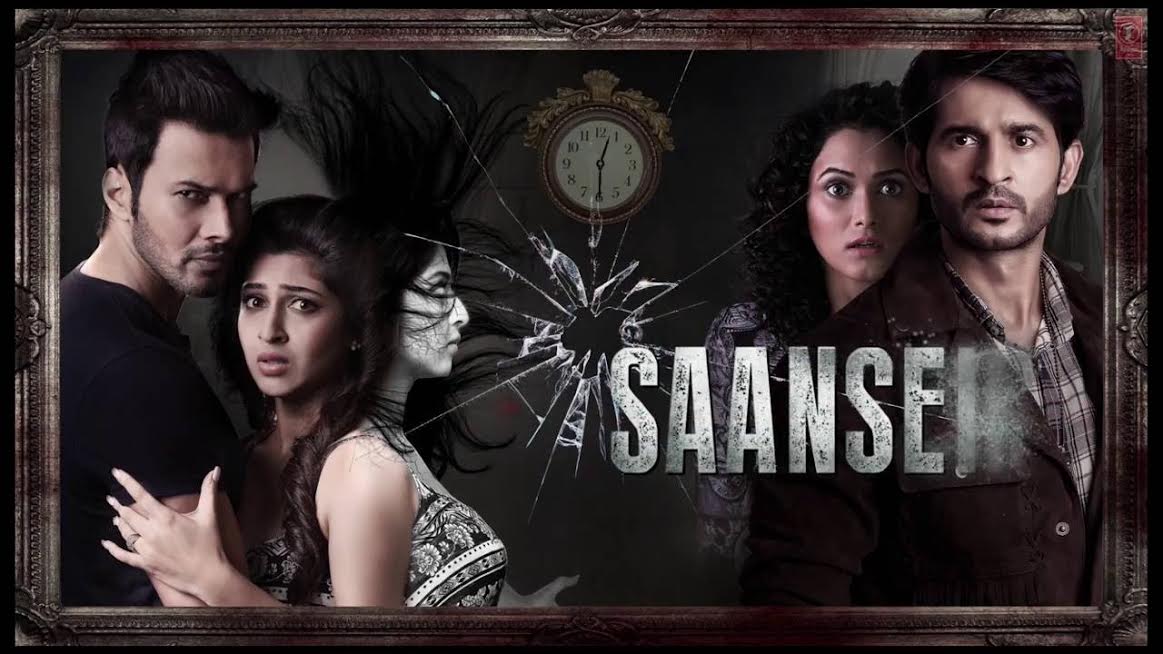 Film: Saansein-The last breath
Producer: Goutam Kumar Jain
Director: Rajiv S Ruia
Rating: * * *
Horror with a difference…
It seems that once again the craze of horror movie is back in Bollywood. Rajniesh Duggal starrer Saansein: The last breath is one of the finest example of the same. Prior to this, Bollywood has witnessed some more horror flicks this year only. This is a compelling horror film and creating a buzz about the new trend and techniques used by the film maker. Apart from Rajniesh other stars in the movie are- Hiten Tejwani, Sonarika Bhadoria and Neetha Shetty. The film is produced by Goutam Kumar Jain and is directed by Rajiv S Ruia.
This is the fine blend of mystery, suspense and horror. The story is about a singer Shirin who performs at one of the best clubs in Mauritius. Her beauty invariably gets a lot of visitors interested in her. However Shirin never meets anyone and rather mysteriously disappears every night as soon as her performance is over. Even being close to her is horrifying. That's when Abhay enters the story. Having come to Mauritius for business, he happens to land up at the same club and falls for Shirin right away. Shirin ignores Abhay, but he refuses to give up. He makes up his mind to find what is actually keeping her away. And that's when he stumbles upon a secret that Shirin has. Abhay is not deterred. He swears to find a way for them to be together come what may. What follows is a harrowing tale that nightmares are made of. What is the secret that Shirin is hiding? And does Abhay manage to bring in peace? Or does he succumb to the fears that knows no boundaries?
Here director Rajiv S Ruia has beautifully managed every scene of the movie. The mind-blowing direction holds the attentions of the audience till end. For any of the horror movie, music and background music plays vital role in its success. Here the melodious music of Vivek Kar impresses the audience. Apart from that, the sound systems used are very impressive and powerful. Like a Hollywood horror movie, this film is able to create the real sensation inside the cinema hall.
Verdict: This film offers much more than a regular horror movie. Storyline, dialogues & Sound systems are the real focused area of the film that actually fetched the attention of the audience. We recommend the audience to visit their nearest theatre because horror movies can be best enjoyed in cinema hall only. It's a must watch movie.