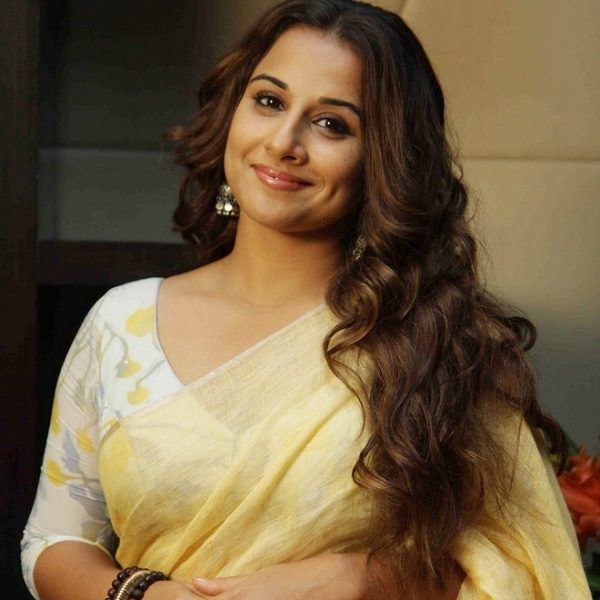 Vidya Balan who changed the false fit body image now wishes luck to Kids in Mumbai for Juniorthon. During media interaction for 'Tumhari Sulu' the actress said, run like you have never run in your lives before.
"All the best for all the kids and go for it. Run like you have never run in your lives before." said Vidya who is gearing up for the release of her upcoming film 'Tumhari Sulu'.
The annual Juniorthon's 3rd season for Mumbai will be marked on 10th of December this year. Initiated in 2015 by Bhavna Mehta and Amit Mehta the Juniorthon aims to create awareness among kids for healthier lifestyles.
Vidhya believes staying fit does not mean one has to be zero size. Bodies come in different sizes and being physically fit has nothing to do with one being slim. "Fat or slim doesn't matter as far as you are fit and healthy. Walking and running keeps you fit and healthy. I hope all the kids in Mumbai are participating in Juniorthon.
It is very important to come out of your homes and participate with other kids, make friends, enjoy running and experience the excitement of outdoor games compare to the gadgets confined games." said the 'Paa' actress.
The event hosts a fundraising platform for NGOs wherein. NGO Smile Foundation has exclusively tied up with Mumbai Juniorthon, to work towards development & empowerment of children. Mumbai Juniorthon, an annual running event for kids is organised by Party Sharty Entertainment Pvt. Ltd.
Other Actors like Ayushmaan Khurrana, Jacqueline Fernandez, and Isha Kopikar have wished their best and hopes this will encourage kids to participate in physical sports.
Vidya Balan's 'Tumhari Sulu' , directed by Suresh Triveni, is all set to release on 17th November.