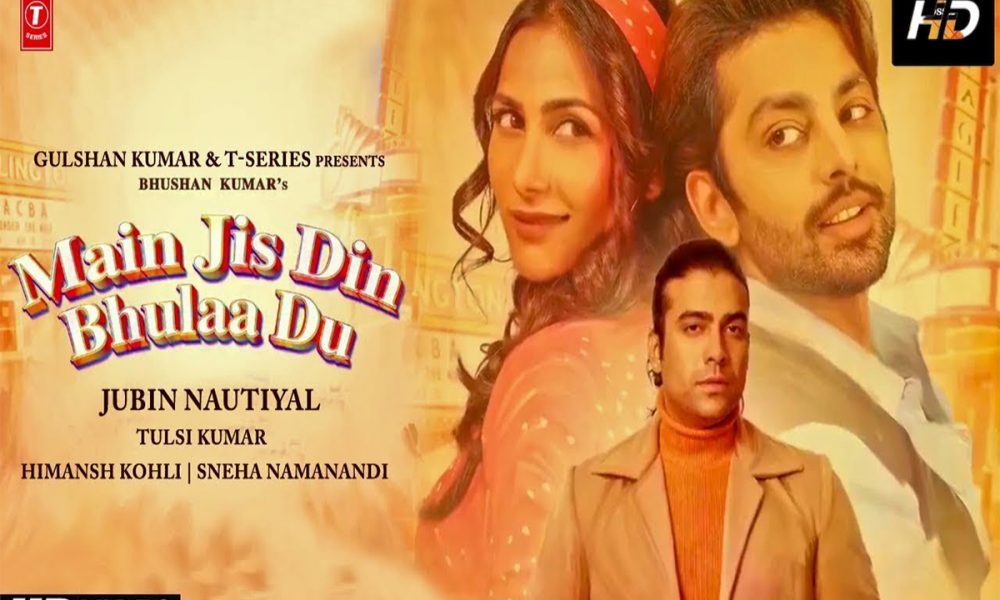 Source: Twitter
Noted singer Jubin Nautiyal has flaunted his acting skills in the new music video for 'Main Jis Din Bhulaa Du'. He has starred in it along with Himansh Kohli and Sneha Namanandi. He is also the one who voiced the melodious track with Tulsi Kumar. It is a reprised edition of the song of the same name which has originally been sung by Lata Mangeshkar.
The music video of 'Main Jis Din Bhulaa Du' is set in the 70s where two aspiring actors (essayed by Sneha and Himansh) are given a big break by a noted filmmaker Bharat Saxena (played by Jubin). Fans were extremely pleased to see their favourite singer play such a different and role in the video.
See the music video of Main Jis Din Bhulaa Du here:
The song has attained over 7 million views since its release and can be watched on T-Series' official Youtube Channel.