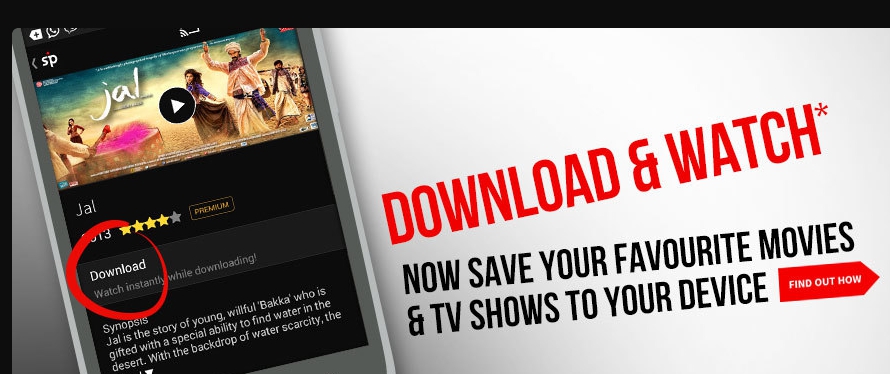 Mumbai: Spuul, the popular online streaming service for Indian cinema and television, is proud to have added 'Kill Dil' on pay-per-view to their movie catalogue offered via subscription services.
'Kill Dil' is the story of two killers; Dev (Ranveer Singh) and Tutu (Ali Zafar) who roamed free. Abandoned when young and vulnerable, Bhaiyaji (Govinda) gave them shelter and nurtured them to kill. All is normal in their lives until destiny throws free spirited Disha (Parineeti Chopra) into the mix. What follows is a game of defiance, deception and love.
Spuul users worldwide can watch this entertaining thriller about guns and romance on all second screen devices including mobile, tablets, web, smart TVs, as well as stream to their TVs via Chromecast.
Speaking on this development, Prakash Ramchandani, Chief Content Officer, Spuul said, "It has been a constant endeavor at Spuul, to provide our users with novel offerings every month.We have added Kill Dil within few months of its release to ensure that we provide the latest and the best of Bollywood movies to our subscribers.Every content added on Spuul is to enhance the users overallexperience in terms of quality and we aim to continue this process."
"A digital distribution platform like Spuul provides us a window to connect with all YRF movie lovers and enables access of our film catalogue by allowing a real movie watching experience anytime and anywhere, as per our viewer's convenience," said Mr. Anand Gurnani, Vice President – Digital, Yash Raj Films Pvt. Ltd.
Spuul, standing by its promise of delivering diverse content to its users, has been adding new-age movies and TV show such as Mardaani, Ankhon Dekhi, Main Tera Hero, Queen, Gunday, Bigg Boss 8 hosted by Salman Khan, and many more. Spuul users can also access hassle-free entertainment at home or while travelling with free offline download. We are working behind the scenes to bring you the best in Indian entertainment so stay tuned for more!