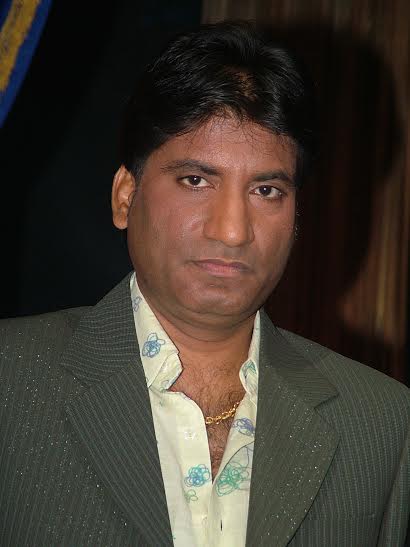 Mumbai: Raju Srivastav releases an album "Mera Swachh Bharat " sung by Raju Srivastav ,music & lyrics by Ram Shankar, released by Venus Worldwide Entertainment
Narendra Modi set precedence to take this vision of Mahatma Gandhi Forward and had said "Swachh Bharat Abhiyaan" should be approached with a bipartisan spirit of patriotism" following on the footsteps of the same Stand-up comedian Raju Srivastav, who was nominated for Swachhta Abhiyaan by Prime Minister Narendra Modi, has been working very closely on the same in his hometown and Mumbai .
Narendra Modi had tweeted "I commend Raju Shrivastava for joining Swachh Bharat Abhiyaan in Mathura".
Raju Shrivastav comedy has been always lauded and is of immense high caliber comedy. He has a deep understanding and observation. Its not just average slapstick but is very creative indeed ,his sense of comedy has always had a lingering effect and stays with you.
Now under the music batonship of renowned Ram Shankar, Raju Srivastav has also turned singer, His natural singing side will take everyone away with a surprise, the song is titled "Namo Namo" and will storm the country with the Modi wave which has created a stir ,this enterprising venture is an inspiration by the prime minster .
Champak Jain said "I was always intrigued by his comic sense but its backed with a good melodious voice it will surely have a deep impact and profound one too and we are glad venus is associating and releasing an album with our prime ministers vision and mission being taken forward in our own little way by Raju Srivastav "
Raju Srivastav said "Venus has always been associated with good meaningful music albums and I m thankful to Venus for giving this platform and opportunity and believing on my singing talent too,and I hope people will accept my this song and it can make some difference too and bestow the same love and affection as they have always done .