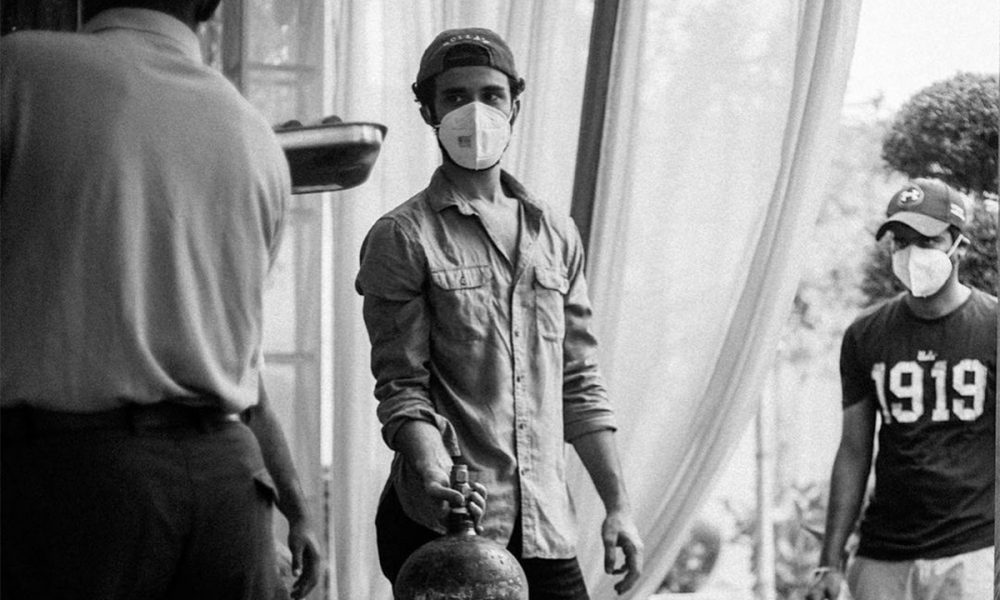 Source: Instagram
Popular dancing sensation, actor, and television host, Raghav is working consistently to raise funds for COVID-19 relief for his home state Uttarakhand. During the second COVID wave that has very harshly affected the nation, the state of Uttarakhand is also a place that faced the wrath of the deadly virus. Unfortunately, there is a lack of resources as the health centres are not well equipped.
Around last month, Raghav had also been affected by the virus and moved back to his hometown, Pauri, Uttarakhand temporarily until he got better. During his time there he witnessed the plight of the state and decided that he must step forward to provide all the help that is needed to ease the situation there. Raghav often posts about how he has been providing aid in Uttarakhand through his social media handle.
See his posts here:
— Raghav Juyal (@TheRaghav_Juyal) June 8, 2021
https://t.co/Q9maJyHxuA pic.twitter.com/pJ0s6orOUN

— Raghav Juyal (@TheRaghav_Juyal) June 6, 2021
Thank you for being involved and supporting our goal to reach primary health centres (PHCs) and community health centres (CHCs) .
– Raghav Juyal & Friends
Donation link is in bio #pleasehelputtarakhand pic.twitter.com/nrPs1z1Efc

— Raghav Juyal (@TheRaghav_Juyal) June 4, 2021
In fact, Raghav also shared that it was actor-humanitarian Sonu Sood who guided him first when he was confused as to how to go about this new noble venture of his. In the show Dance Deewane 3 that Raghav hosts, Sonu also became part of it to laud the artist for taking so much responsibility and doing so much good.
Thank u @SonuSood sir 🤗@ColorsTV pic.twitter.com/8VA4AtySko

— Raghav Juyal (@TheRaghav_Juyal) June 14, 2021
We salute COVID warriors like Raghav Juyal who are not only doing good by helping the needy but also by inspiring several others!