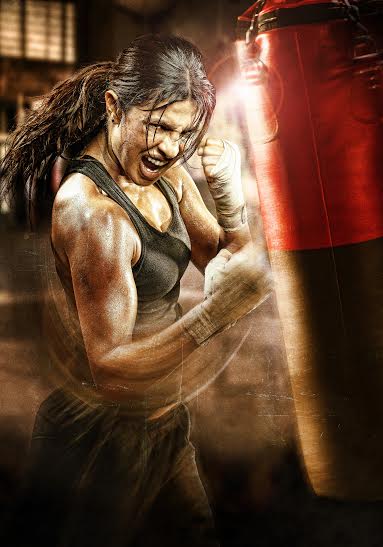 Mumbai: Five time world champion and Olympic medalist Mary Kom is not alone in her challenge to identify and nurture the hidden and untraced potentials in under-privileged youths, who have the skill and will-power to bring laurels to our nation but have no resources to fulfill their dreams.
Priyanka Chopra and the team of Mary Kom,the biopic, joined the pugilist in her quest in association with the KETTO Foundation – a crowdfunding site to raise funds , proceeds of which will go towards the Imphal based Mary Kom Regional Boxing Foundation .
The Mary Kom Regional Boxing Foundation is a Non-Profit Sports Academy created with a vision to help talented, underprivileged individuals and produce world-class boxing talent to represent India on the international stage.
Reveals a source, "Team Mary Kom wholeheartedly supports the MaryKom Regional Boxing Foundation and wanted to create awareness, not just about the Foundation, but also support Mary Kom Regional Boxing Foundation's vision of a brighter future for our underprivileged talent. Any and all funds raised will be given directly to the Foundation."
Says Priyanka Chopra, "Kevin Spacey said that if you're lucky enough to do well, it's your responsibility to send the elevator back down. We're sending the elevator back down… to help young sportspersons with real talent and potential to realize their dreams. During the course of this journey, we truly understood the hardships that this inspirational woman has faced in her quest to bring world glory to her country. We also saw, first-hand, the passion with which she was trying to give back to the community… This has inspired us to join her in her quest to give the talented, yet less privileged young men and women the chance to realize their boxing ambitions and dreams".
The drive was activated on the 4th September on the KETTO site , that looks to bring individuals from all fields together to support their favorite causes, bringing the 'fun' to fundraising.