Mumbai: Anurag Kashyap latest movie "UGLY" seems to be a hitmaker and it is expected to achieve a good height at the Box office. Yesterday, the premier of Anurag Kashyap's movie UGLY took place where actors Ronit Roy, Rahul Bhat, Rohit Roy and Director Anurag Kashyap were spotted together.
Here are few pictures from the UGLY Movie Premiere: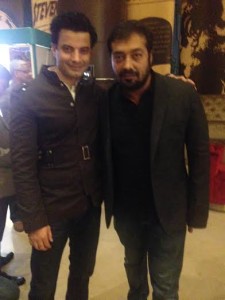 Anurag Kashyap has been remembered for mind blowing films like Black Friday, Wasseypur to Girl in Yellow Boots and this time UGLY will also manage to maintain a good place among the audience.
The review of the movie is doing well across the media; well let's wait for the first day BO collection and we will get back with more updates.