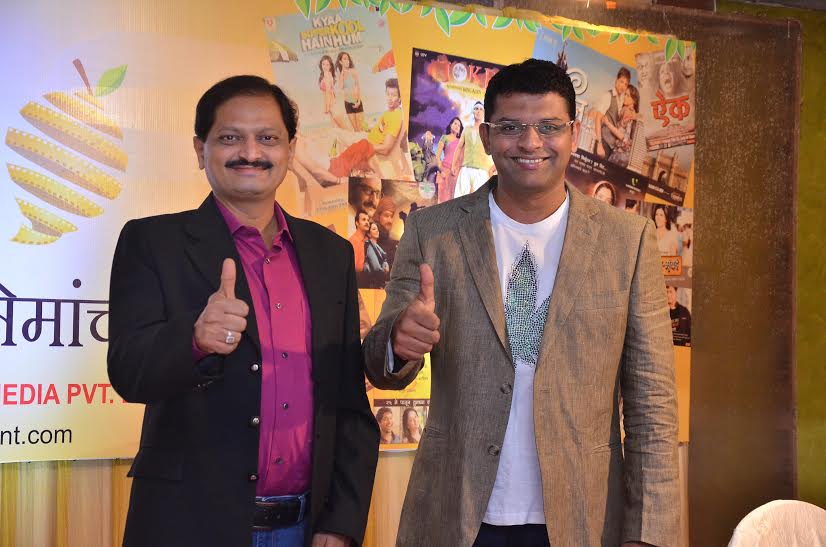 Mumbai: Pickle Entertainment, a leading distribution house associated with some of the recent hits like TABLE NO. 21, KYA SUPER KOOL HAIN HUM, 1920-EVIL RETURNS etc. is all set to redefine the distribution and promotion rules of the Marathi cinema industry.
There is no doubt that the doyen of Indian cinema, Dada Saheb Phalke, a Maharashtrian, is the reason why Indian cinema is where it is today, even globally! And we are sure that the emergence of Marathi cinema must be making him smile up there!
Having said that, the distribution and promotion model of Marathi cinema needs to be revamped in a big way. Thankfully things are moving in the positive direction due to Pickle Entertainment and their partnering with top cinema portal Glamsham.com! To cut a long story short, Marathi cinema is all set to cut down the risk factors of the producers and introduce the MG (minimum guarantee) concept.
To know the exclusive details we called up Mr. Sameer Dixit, the pioneer behind the idea, and director of Pickle Entertainment who told us, "You see, all the risk(s) involved with making a Marathi film was to be borne solely by the producer. Once the distributor bought the film, everything depended upon the box-office performance. There was nothing like a MG (minimum guarantee) to the producer on part of the distributor. There was no concept of table profit or minimum guarantee, like in Hindi cinema. You will be surprised to know that even the recent Riteish Vilasrao Deshmukh starrer, LAI BHAARI was released on the same terms."
Please go on, we urge Sameer and he adds, "What we intend to do is that we will give MG to the films we procure. Say for example, if the producer of a Marathi film has incurred an expenditure of 1.5 crore and we offer a MG of just 25 lakhs, we will still be cutting down his risk factor. If more profits and overflows accrue, I can only say, the more, the merrier, both for the producer as well as the distributor!"
When we asked Sameer the reason for choosing Glamsham as the official partner in the noble endeavour, he was quite candid and revealed, "I believe that given the reliability and honesty, as per us, Glamsham is the No. 1 cinema portal. They are not only a top portal but a publication and promotion platform with very believable and, innovative ideas. After all they have been successfully associated with promotion of films produced under top Bollywood banners," concludes Sameer Dixit.