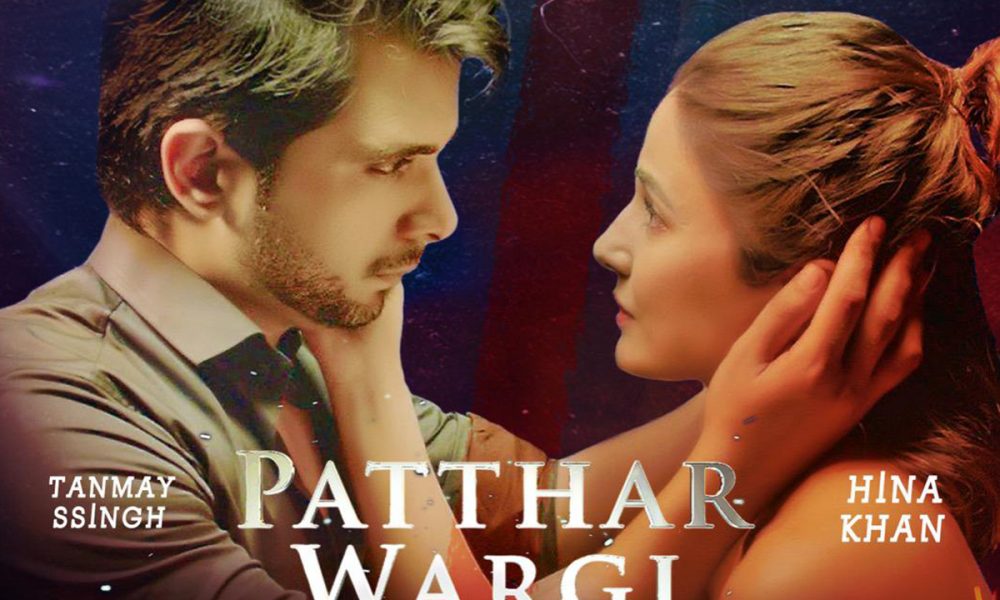 Source: Twitter
Actress Hina Khan took to her social media to share that she will soon be seen starring in a new music video called 'Patthar  Wargi'.  As she announced the news, she also shared the teaser of the song. It has been composed by national award-winning singer B Praak. Along with Hina, actor Tanmay Ssingh was also seen in the teaser.
As the teaser starts, we see the characters of Hina and Tanmay are happy together and also in love. Suddenly an accident happens and both of them are seen portraying different yet intense emotions after it. The Glimpse in the audio also made the fans believe that the song is going to be about heartbreak.
See the teaser for the upcoming music video Patthar Wargi here:
The song has been bankrolled by T-Series. Ranvir has sung the song and the lyrics are by Jaani. Anurag Chauhan and Vinay Gupta are the producers while Kamal Chandra is the director. Patthar Wargi will be releasing on 14 May 2021 on T-Series' official Youtube handle.