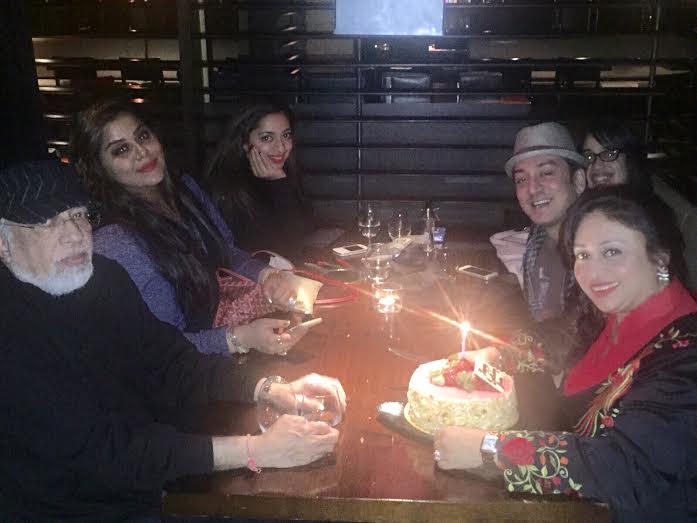 Nidhi Dutta, who will be making her big Bollywood debut this year with Jee Bhar Ke Jee Le, flew to London along with her family including father JP Dutta, mother Bindiya Goswami Dutta and sister Siddhi Dutta to bring in Christmas and New Year festivities.
Since the family is currently holidaying in London, Nidhi decided to celebrate her mother's 54th birthday by organising a special lunch at her mother's favourite restaurant, Signor Sassi at Knightsbridge and surprise dinner at Mint Leaf Piccadilly. The entire set up at the restaurant was thoughtfully customised.
Besides cutting the cake, the doting daughter gifted her dearest mother a bracelet with her name engraved on it and also took her to Harrods for shopping.