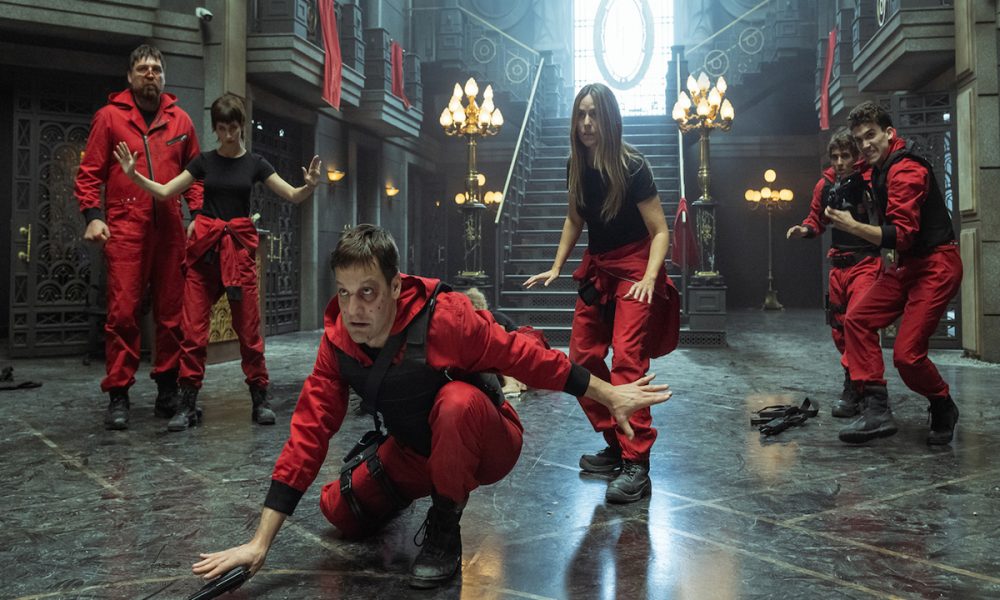 Source: Twitter
Money Heist is one of the most anticipated foreign franchise fans can hardly wait for. Streaming giant, Netflix surprised its viewers with some exclusive stills from the show that has made the fans extremely excited for the final season of the franchise. The images reveal a lot about the upcoming premise of the show.
The images feature the entire gang and the professor in the bank of Spain. Another picture that made the fans more curious was of The Professor being held at gunpoint by Sierra from the Spanish police force. It is suggested that the group has to fight their way out and become stronger than ever and the toughest part is how they have no plans whatsoever now.
See the exclusive stills from Money Heist 5 here:
Prepare for the final battle

La Casa de Papel / Money Heist Season 5 Part 1 premieres September 3 and Volume 2 premieres December 3 — FIRST LOOK: pic.twitter.com/abGfTo5sHa

— Netflix (@netflix) June 3, 2021
The 5th season of the show will be released in 2 parts i.e. the first part will begin streaming on Netflix from 3 September 2021. Whereas the final and last part of the franchise will be made available on 3 December 2021.
Money Heist is a Spanish heist crime drama created by Álex Pina exploring the journey of two long prepared heists taking place at the Royal Mint of Spain and Bank of Spain.