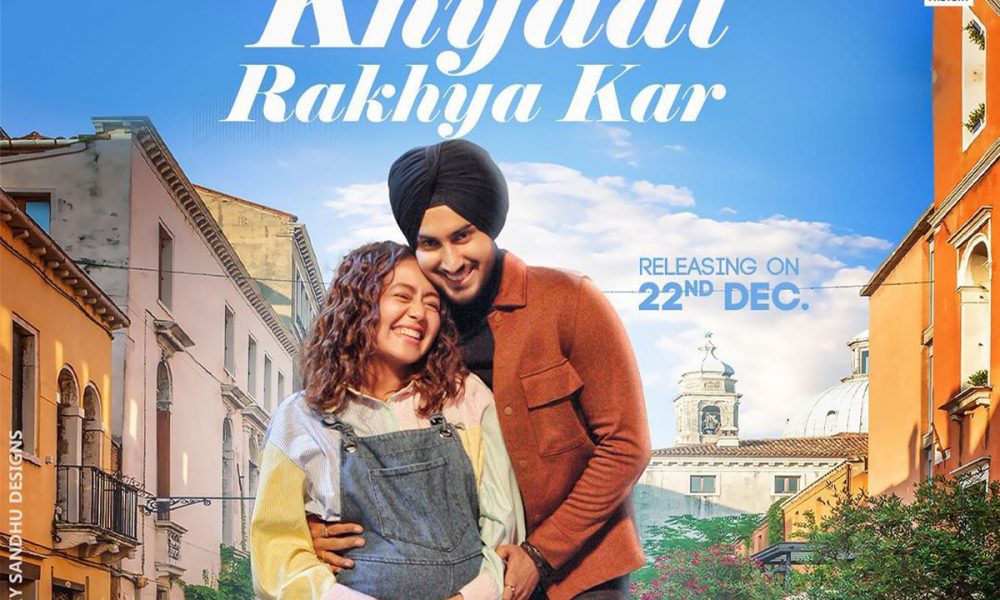 Source: Instagram
False alarm! Turns out newlyweds Neha Kakkar and Rohanpreet Singh are not becoming parents after all. In a recent post, Neha reshared the touched-up version of the same picture she posted yesterday with her husband Rohanpreet, where a baby bump can be seen. It was their way of promoting their new song Khayaal Rakhya Kar.
The couple will not only be starring in the song but also singing the track together. It's being presented by Anshul Garg, the managing director of 'Desi Music Factory' Khayaal Rakhya Kar has been composed by Rajat Nagpal while the lyrics are by Babbu.
See the post here:
View this post on Instagram
Apart from this new track, both Neha and Rohanpreet have collaborated in two other songs. Their first song together 'Nehu Da Vyah' was released only a few days before their actual wedding. They also sang the song 'Ex Calling' together.
The couple tied the knot in the month of October this year.
'Khayaal Rakhya Kar' will be releasing on 22 December 2020.