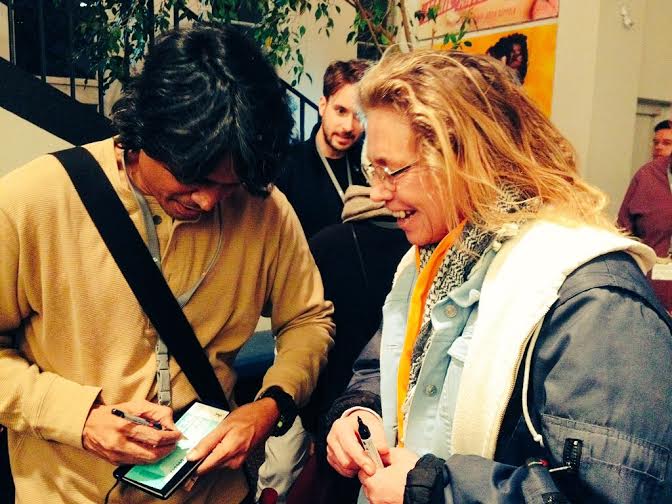 Mumbai: Nagesh Kukunoor's Dhanak (Rainbow) bagged two awards–The Grand Prix for the best feature-length film and the Special Mention for the best feature film by The Children's Jury for Generation Kplus, at the recently concluded 65th Berlin International Film Festival.
The film, which is co-produced by Manish Mundra, Nagesh Kukunoor and Elahe Hiptoola, had its world premiere at the prestigious film festival, Berlinale held from February 5-15th, 2015. The only Indian feature selected in the festival was competing in the Generation Kplus category against films selected from across the world.
Nagesh who had promised himself to attend Berlinale only if his film makes it to the festival says, "Dhanak's journey has been as magical as the film's story. To have this Berlinale honor be the culmination of a fantastic trip is what dreams are made of. Or maybe this is just the start of Dhanak's next journey."
The thrilled producer, Manish Mundra informs, "The film received an overwhelming response at Berlinale. All the screenings of the film saw a fully packed house and cheering audience. The premiere screening, which was held at massive theatre of 1200 seats was sold out. At every screening, almost everyone stayed back for the Q&A and then mobbed the director outside the theatre."
Manish produced the award-winning film Ankhon Dekhi and also co-produced Umrika, which has won the Audience Award in the World Cinema Dramatic Competition section of the 2015 Sundance Film Festival. He also contributed 50 lakhs to Mumbai Film festival, 2014.