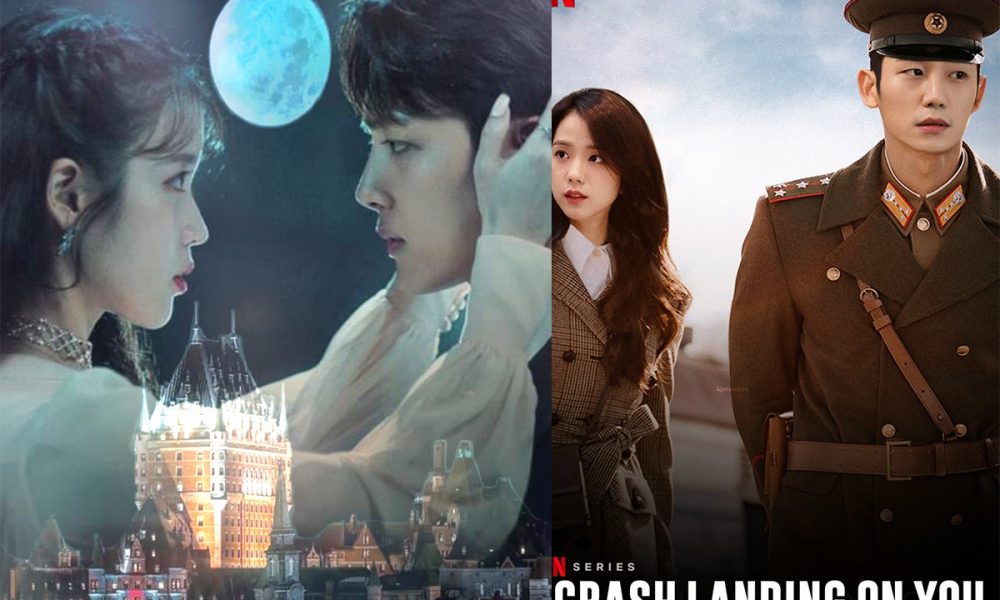 Source: Twitter
Everyone all over the world is riding the Hallyu wave as K-Dramas are getting popularised day by day. Korean shows have a wide international audience who can't get enough of the culture, beautiful actors and their perfect screen presence. Premises depicted in these shows are extremely different from what people are used to seeing in American shows, which was earlier the most common content to be consumed worldwide.
The last two years i.e. 2019 and 2020 turned out to be the most important years for the Korean entertainment industry as it witnessed a massive growth in fans all over the world. All thanks to availability of their shows on international streaming platforms. We at Bollywood Dhamaka have curated a special list of the widely popular K-Dramas in recent time!
Here we go:
1. Arthdal Chronicles
Unlike the factor of romance being constant in most K-Dramas, Arthdal would give you an extremely new experience. It is set amidst the backdrop of a fictional world and belongs to the fantasy genre. Arthdal Chronicles has a rating of 8.3 on IMDb.
2. Kingdom
Kingdom has a wide fan base as it has been one of Netflix's very first Korean series. The show is a political drama revolving around the life of Lee Chang. Things pick up the pace when he stumbles upon a political conspiracy. The show is also unique due to the supernatural elements within it. IMDb rates it 8.4.
3. The King: Eternal Monarch
Apparently, the series wasn't such a massive hit in Korea. Thanks to its international fans, the show became successful. The show has explored themes like parallel worlds, alternate reality. It follows the life of a modern-day Emperor, Lee Gon. IMDb has given it a rating of 8.5.
4. Dinner Mate 
If you're a sucker for romance then this show might be the one for you! It showcases how unusual love is and how it can happen at any place. The story starts off when two complete strangers join one another for dinner and take their bond up a notch by becoming each others 'Dinner Mate'. Hence, the name of the show. IMDb has an 8.5 rating for this how.
5. Crash Landing On You
If you're already familiar with K-Dramas you already must've heard about this show.  The series with the most unconventional storyline features the life of a chaebol heiress who ends up in North Korea due to an unexpected storm. It is also known as the 'third highest-rated drama' in the history of Korean television.
6. The World Of The Married
This drama falls more towards the intense side. It is the story of a married couple that constantly betray one another and themes like grief, healing and forgivness has been explored in it. People have appreciated the show for depicting raw emotions unlike most K-Dramas which have heavy romance and a fairy-tale like world.
7. Hotel Del Luna 
Another fun show that inroduced a unique concept to the viewers. It features the story of a hotel that is meant just for ghosts! The staff of the hostel are the people who have unfinished business in the real world that they have to take care of before passing on to afterlife.
8. Vagabond
This series is one of the best thrillers K-Dramas have to offer. It is centered around the life of a stuntman who suddenly comes to know of a conspiracy regarding a plane crash. He then finds himself caught in the web of curruption and mystery.
9. Alice
Sci-fi fans will appreciate this show alot. It has interesting themes like mystery and time travelling involved in it. A detecting suddenly stumbles upon the fact that time travel is indeed possible. There is a concept in the show about people getting sent back in time to get the much needed closure and spend time with someone they have lost in the present day.
10. It's Okay Not To Be Okay
Get ready to watch this one with a box of tissues if you haven't. This heartwarming love story is between a psych ward caretaker who comes acrosss a writer of children's book who is anti social in nature. It has been regarded as one of the most popular shows of 2020, earlier in Korea and now internationally.