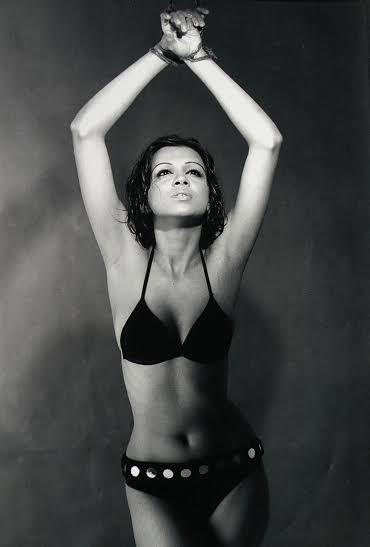 Mumbai: Actress Moon Das has come down heavily on a media report alleging that it is "akin to tampering with evidence" in her molestation and abuse case against actor and model Siddharth Bhardwaj of Bigg Boss and MTV Splitsvilla fame.
She has blamed "an incorrect media report for spreading and propagating false, fake, fictitious and fabricated news" about her case. "I am shocked that a newspaper's website report is giving the accused a platform to add and create false and fabricated incidents in my case, which may divert attention from the serious offence," states Moon.
The actress had filed the Police complaint a week ago after an altercation following a car accident on the Lokhandwala main road. Moon alleged that Siddharth suddenly flared up and began shouting, using swear words and pushed her. In the complaint, she mentioned that he even threatened her, "Main kaun hoon, tum jaanti nahin, main tumko maarunga." (sic)
An FIR has been registered against Bhardwaj under IPC sections 354 (assault or criminal force to woman with intent to outrage her modesty), 509 (word, gesture or act intended to insult the modesty of a woman), 506 (punishment for criminal intimidation) and 504 (intentional insult with intent to provoke breach of the peace).
"Even before the Police can investigate or the court can reach a verdict, a one-sided media report has tried to justify Siddharth and give him a clean chit in the abuse and molestation case filed by me. My version was not even sought for this lopsided report," states Moon.
"Is this a trial by media? Who is conspiring with the accused to make Siddharth look innocent even before the Police investigates, or the court passes judgement? Who is trying to change perception and manipulate public opinion in favour of the accused? Do I need to file another complaint about media tampering with facts?," she asks.
The aggrieved actress further states that she is "appalled" that the journalist who has written the said article is a woman. "If she was touched at an inappropriate place or pushed instead of me, would she have still justified Siddharth's actions?" Moon asks.