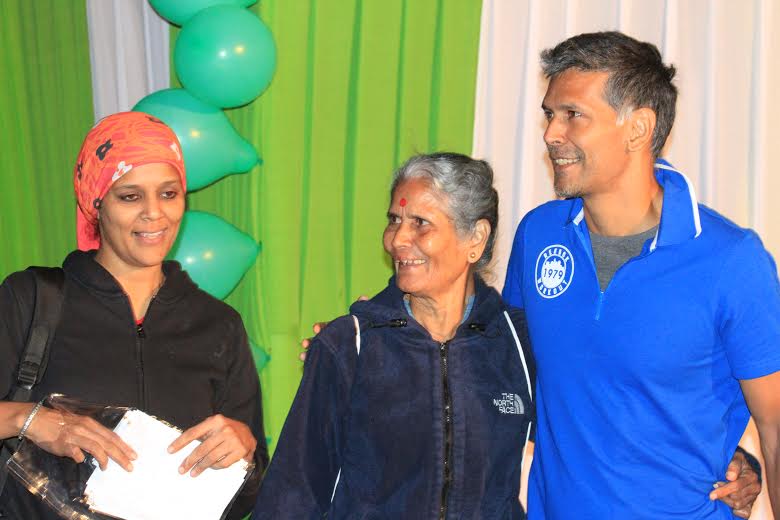 Mumbai: Walking 100 kilometers in less than 48 hours? Seems like child's play, doesn't it? Well, what when you're 74 years old? Exactly, but defying the norms, actor-model Milind Soman's mother Usha Soman, along with her three daughters, Netra, Medha and Anupama, not only completed the walk but also did not use any sort of physiotherapy in its duration.
Organized by NGO Oxfam, it was a charity fund-raising event wherein, its winners were honored at another awards event by Kiran Karnik, Chairperson of Oxfam India and CEO Nisha Agrawal, in Mumbai.
The participants of the first Mumbai Oxfam Trailwalker collectively raised funds exceeding INR 70 lakh.
This money will be used by Oxfam India to support six projects in Maharashtra, Bengaluru and Delhi under the areas of education, health, livelihood and urban poverty.
Kiran Karnik said "The Trailwalker is not just a fund-raising event but it also creates awareness regarding education for poor girl child and others, hopefully the next walk which will be from the 5th to 7th of December will have more walkers and bigger awareness.
In this trail walk competition, participated 70 teams and 274 walkers out of which 191 completed. The winning team walked the 100 km distance in 16 hours, approximately.