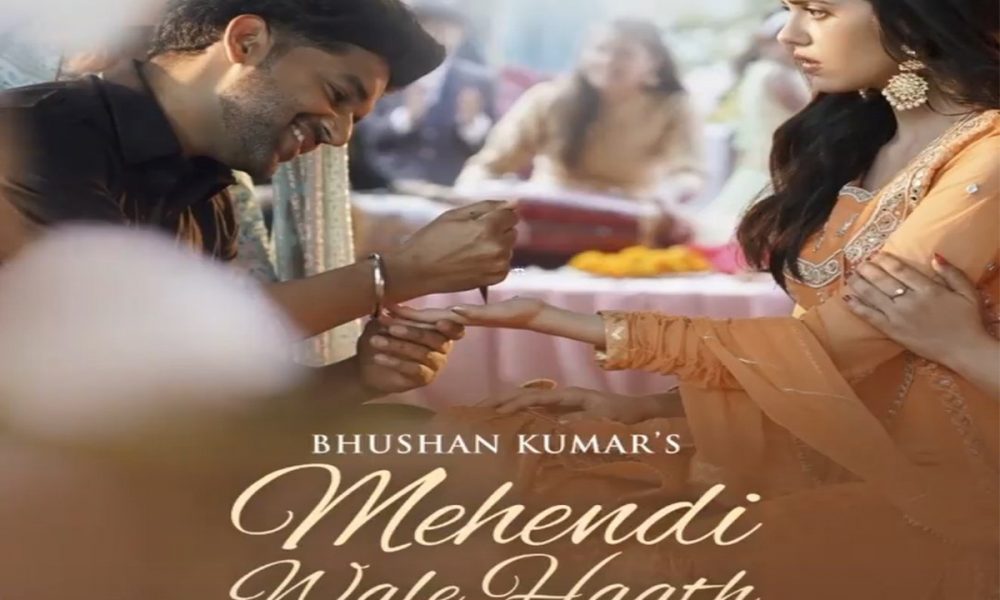 Source: Twitter
Get ready to be mesmerised by Guru Randhawa's melodious voice once again as the official music video for Mehendi Wale Haath is finally out now. Apart from singing the track, Guru has also appeared in the music video of the song along with stunning Bollywood newcomer Sanjana Sanghi. Together, they have made the new music video look extremely beautiful.
The story in the music video starts off as we see Guru Randhawa's character who is recruited in the army asking for leave to go back to his village from his superior officer. As his request gets denied, we are introduced to how his life used to be before he chose to fight for his country and are introduced to Sanjana Sanghi who plays his love interest. We'll reveal no more as to what happens further in the story.
Watch the video for yourself here:
The song was made available on the verified Youtube channel of T series. The soulful lyrics of the song were by Sayeed Quadri while composing duo Sachet-Parampara were behind directing the music.