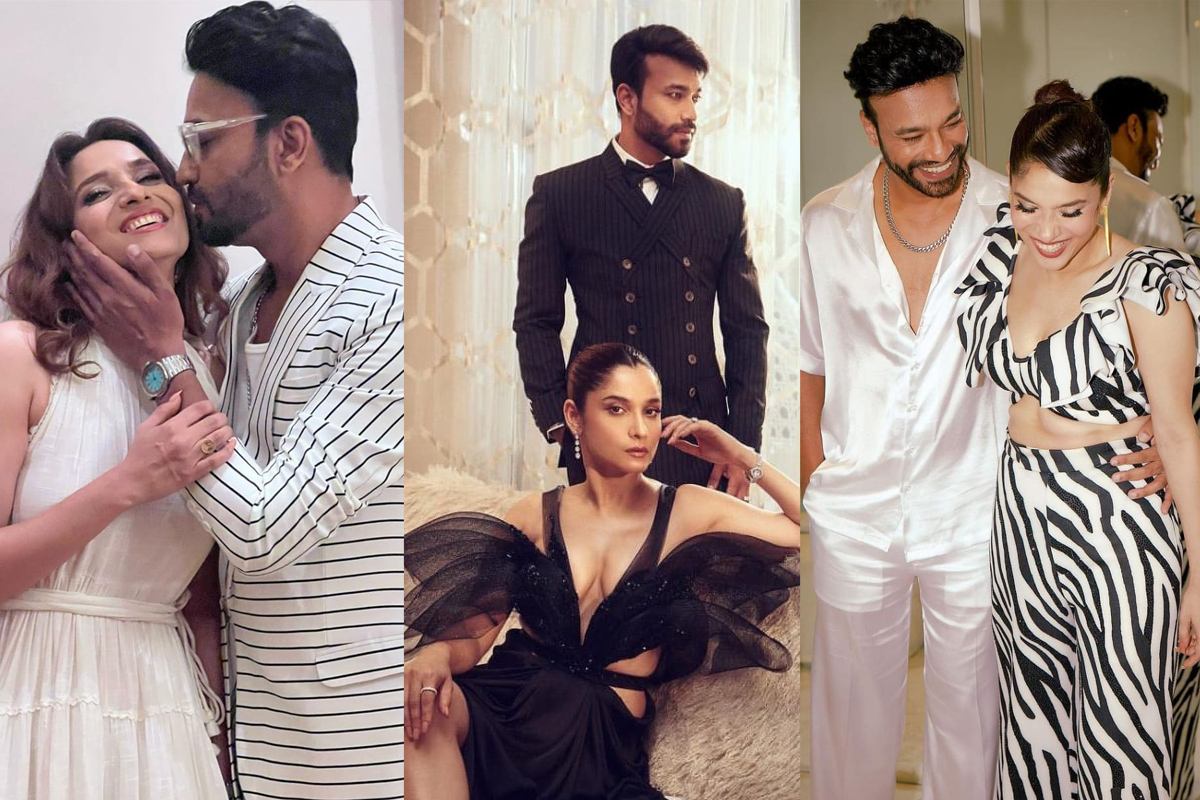 Photo: Instagram
Ankita Lokhande and Vicky Jain are undoubtedly one of the most adorable couples in town. Their incredible chemistry and stunning coordination have been setting relationship goals for everyone. From their casual outings to special events, Ankita and Vicky have proved time and again that they are the epitome of a power couple. Let's take a look at some of their twinning moments that have left us in awe.
The Perfect Match:
In this Instagram post, Vicky Jain and Ankita Lokhande are seen color-coordinating. Ankita is wearing a white outfit featuring zebra prints and Vicky is wearing an all-white outfit. Their effortless style and the way they complement each other is simply amazing. They are truly couple goals.
View this post on Instagram
Classy in Black:
Black is a color that never goes out of style, and Ankita and Vicky know it well, they both don chic black ensembles. Their twinning is on point from Ankita's elegant dress to Vicky's dapper suit. They exude sophistication and elegance, making us swoon over their impeccable fashion choices.
View this post on Instagram
Vibrant in Ethnic:
Ankita and Vicky embrace their Indian roots with grace and charm. In this captivating picture, they are seen in matching traditional outfits. In the coordinated silk outfits, Ankita wears a beautiful silk golden saree, and Vicky matches it by wearing a golden silk kurta. They truly radiate joy and happiness, making us believe in the magic of love and togetherness.
View this post on Instagram
Casual Cool:
Ankita and Vicky know how to make heads turn on a casual day as well. Ankita's stunning white gown perfectly complements Vicky's suave white tuxedo with black stripes on it. Their poise and grace make them a sight to behold, leaving us in awe of their impeccable fashion sense.
View this post on Instagram
Twinning in Denim:
Ankita and Vicky both rocked the matching outfits with effortless style. They can be seen wearing matching denim shirts. Evidently, they have an incredible sense of fashion and love to showcase their unity through their outfits.
View this post on Instagram
Ankita Lokhande and Vicky Jain are the epitome of a power couple. Their twinning moments have become the talk of the town, setting the benchmark for relationship goals. Whether it's their coordinated outfits, infectious smiles, or undeniable chemistry, Ankita and Vicky continue to inspire us with their love and togetherness. We can't wait to see more of their twinning moments and witness their love story unfold in the years to come.