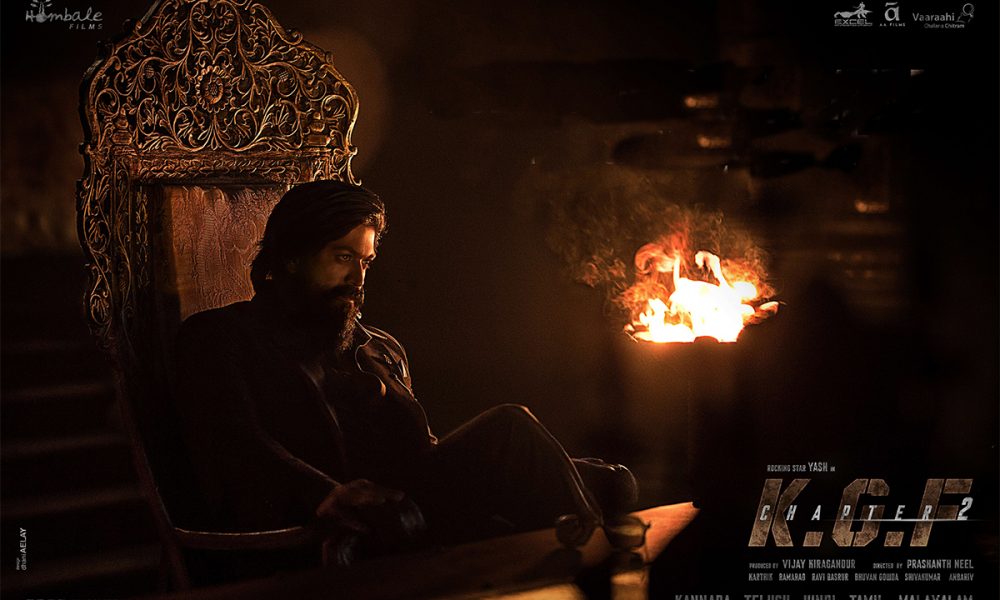 Source: Twitter
Hombale films, the production house behind the KGF franchise just made a massive announcement that has made the fans extremely anticipated. It was revealed that the sequel i.e. 'KGF: Chapter 2' has wrapped its shoot. Director of the film, Prashanth Neel also took to Twitter to announce the date when the teaser will be out for the sequel.
The tweet made by him said, "A glance into the Empire ?
It might have taken a year longer for this, but we are coming stronger, bigger & deadlier!" He also included an exclusive new still of the leading hero Yash along with the tweet.
See it here:
https://twitter.com/prashanth_neel/status/1340879166258855936
The release of 'KGF: Chapter 2' had to be delayed to be COVID-19 pandemic and unexpected health deterioration of Sanjay Dutt, who also has a major role to play in the new film.
Bollywood stars like Sanjay Dutt and Raveena Tandon will be playing important role in the film and making their debut in the world of South Indian cinema. No exact release date for the film has been officially revealed yet.