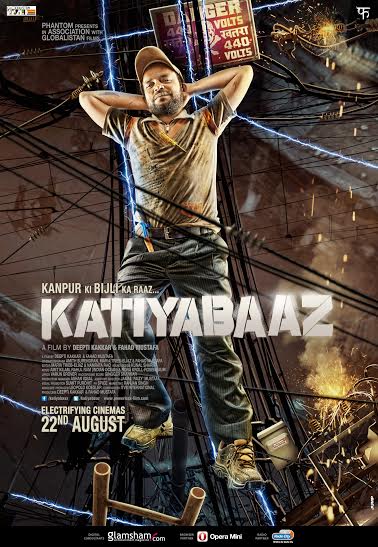 Mumbai: After enthralling at various film festivals and winning several awards, Deepti Kakkar and Fahad Mustafa's documentary KATIYABAAZ has now opened to rave reviews unanimously, receiving a thumbs-up from the critics alike. Words which clearly indicate the movie reviewers' excitement praising the film, go on to hint that KATIYABAAZ is not to be missed.
Rahul Desai from Mumbai Mirror says, "KATIYABAAZ leaves you with enduring images of a calamitous environment navigated by two anti-villains whose thoughts and souls form a storied documentary that could well be a game-changer." Glamsham's Martin D'Souza finds, "Katiyabaaz surreal!"
Tushar Joshi from DNA compliments the film, saying, "KATIYABAAZ is a bold & an honest attempt." Mohar Basu's review on Koimoi read, "The film is exceedingly well shot, kept tight and flows lucidly."
"This powerful little film is a must watch," says Saibal Chatterjee from NDTV. While Divya Solgama from Moviezadda feels, "Katiyabaaz might not be as hard hitting or haunting as the recent documentaries we had seen, but is definitely among one of the best documentaries made for our country."
Mayank Shekhar from ABP News calls KATIYABAAZ, "Shocking and Electrifying, a hard hitting experience!" whereas Sonil Dedhia from Rediff thinks, "Katiyabaaz is as riveting and gritty as it is wildly funny at times; a must watch."
With such electrifying reviews, we hope the audience would be all the more eager to watch KATIYABAAZ on the silver screen!
Presented by Phantom films and Produced-Directed by Deepti Kakkar and Fahad Mustafa, KATIYABAAZ hit the screens on August 22, 2014.