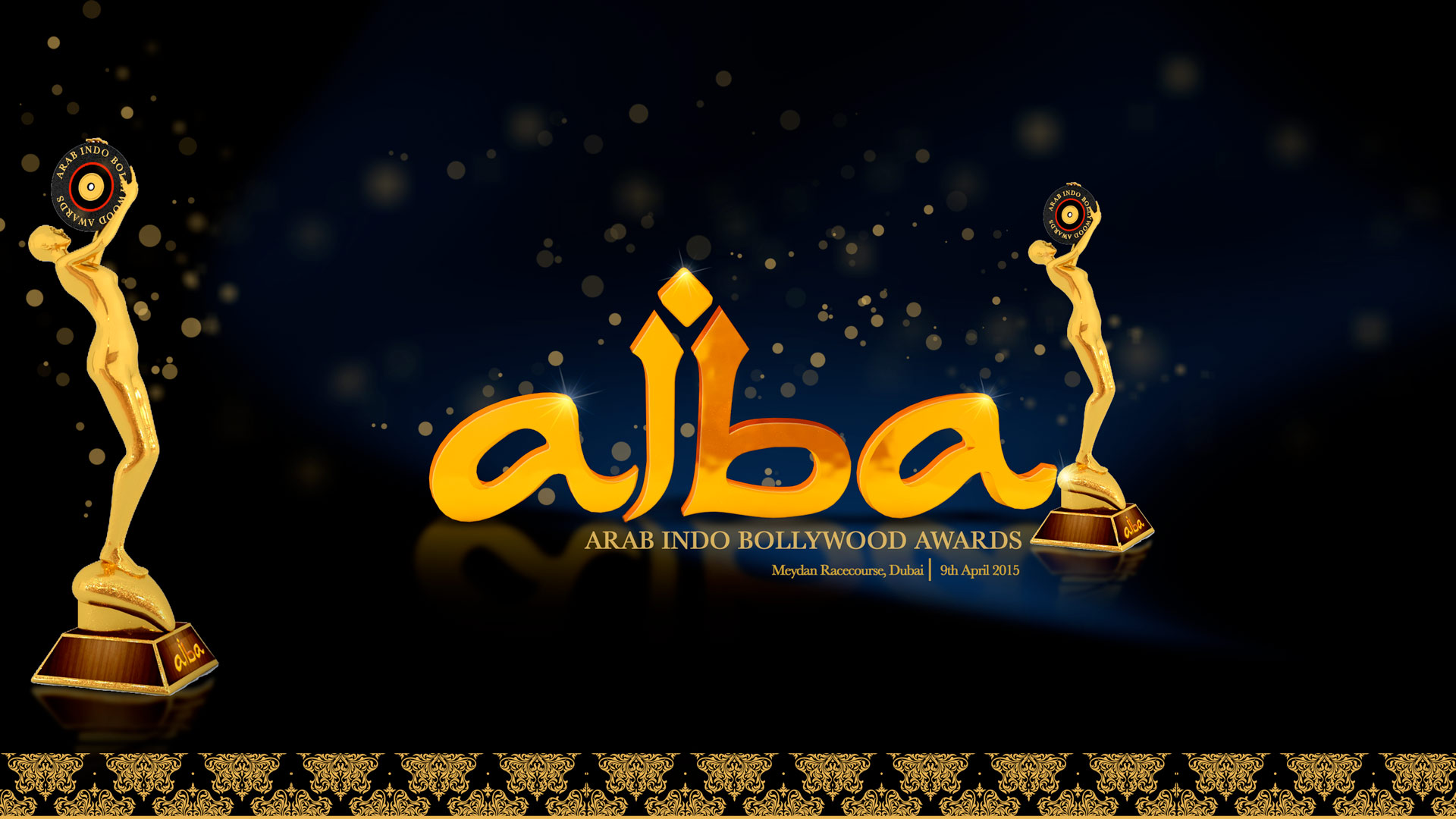 Dubai: Benchmark in association with Adplay and Al Bustan Group, have launched The first Arab Indo Bollywood Awards(AIBA) 2015. The awards will be held on April 9, 2015 at Meydan Racecourse, Dubai. Recognising the best talent in the B-Town industry, AIBA is all set to roll out the gold carpet to over 150 Bollywood stars. Award categories will recognise the best from the field of acting, direction, music, choreography and scripting.
Supervised by Crowe Horwath, the pre-selection 8-menber jury have arrived at the final nomination list, which is now open for public voting. In addition, the event features a three day star-fest and celebration; allowing fans to get the most out of their experience with their favourite celebrities. The event will begin with a roadshow on the 8th April followed by the Awards ceremony on the 9thApril and after-party with the stars on the 10th April.
Hosted by popular producer/ director Karan Johar and Manish Paul, the awardsisset to be a festival of talents from Bollywood and the Arab world. Featuring over four hours of celeb-interaction, entertainment and performance from Salman Khan, Priyanka Chopra, Jacqueline Fernandez, Varun Dhawan, Parineethi Chopra, Neha Dhupia, Kanika Kapoor, Meet brothers and many others – the 3 day event promises to be a memorable experience for all.
Famous Bollywood Actor and Producer -Arbaz Khan and also one of the jury members said "We have validated every category / entrant and after thorough scrutiny and mutual consent we have arrived at the final nomination list. I would like thank the UAE government for giving AIBA the platform to showcase our talents and bringing us closer to the millions of fans that reside in the UAE and GCC. We are exhilarated and it is definitely going to be an emotional moment for all of us.I would also like to thank the AIBA management for giving me the opportunity to be part of the honoured jury."
Habeeb Rahman said, "Our team are putting in a lot of effort and hard work; brain storming every move and piece of act to make it a night to remember. The AIBA Award night will be a moment of truth; bringing the reel world to real life. The performances, lighting, backdrops, fireworks will be spectacular and an event that will showcase the best in the industry."
Sojan Joseph, Oversea Operation Director of AIBA said, "We have hired Cineyug, India's premier entertainment company under the visionary leadership of Moranis. The show has been designed to be the most outstanding and never seen before Bollywood entertainment in the Arab Countries."
AIBA JURY NOMINATIONS
MARCH 2015
BEST FLIM

1. HYDER
2. QUEEN
3. PK
4. ANKHON DEKHI
5. TWO STATES
6. FILMISTHAN

BEST DIRECTOR

1. RAJAT KAPOOR – ANKHON DEKHI
2. RAJKUMAR HIRANI – PK
3. VIKAS BHAL – QUEEN
4. VISHAL BHARDWAJ – HYDER
5. ABHISHEK VERMAN- 2 STATES

BEST ACTOR IN A LEADING ROLE
1. SHAHID KAPOOR – HYDER
2. SALMAN KHAN – KICK
3. AAMIR KHAN – PK
4. VARUN DHAWAN – HUMPTY SHARMA KI DULHANIYA
5. SANJAY MISHRA – ANKHON DEKHI
BEST ACTRESS IN A LEADING ROLE

1.    KANGANA RANAUNT – QUEEN

2.    PRIYANKA CHOPRA –  MARY KOM

3.    PARINEETI CHOPRA – HASSETOH PHASSE

4.    DEEPIKA PADUKONE – FINDING FANNY

5.    ALIA BHATT – 2 STATES

BEST SCREENPLAY

1.    HYDER

2.    HOLIDAY

3.    2 STATES

4.    FLIMISTHAN

5.    ANKHON DEKHI

6.    HASSETOH PHASSE

BEST DIALOGUE

1.    PK

2.    QUEEN

3.    KICK

4.    HYDER

5.    4 SHAB ZADE

 

BEST STORY

1.    VIKAS BHAL, CHAITALLYA PARMAR , PARVEZ SHEIKH –     QUEEN

2.    BASED ON CHETAN BHAGHATS NOVEL – 2 STATES

3.    ABHIJIT JOSHI AND RAJ KUMAR HIRANI – PK

4.    RAJAT KAPOOR  –   ANKHON DEKHI

5.    RAJKUMAR SINGH , CHANDRAPRAKASH NIVEDI-     ZED PLUS

6.    HARSHWARDHAN-      HASSETOH PHASE

 

BEST CHOREOGRAPHY

1.    PANDIT BIRJU MAHARAJ – JAGAVE SARRI REHNA (DEDH ISHQIYA)

2.    BOSCO CEASER- TUMERI ( BANG BANG)

3.    AHMED KHAN- JUMME KI RAAT ( KICK)

4.    SUDESH ADHANA- BISMIL ( HYDER)

5.    BEST LYRICS

1.    ANVITA DUTT – LONDON THUMAKDA (QUEEN)

2.    RASHMI SINGH – MUSSKURANE (CITY LIGHTS)

3.    MANOJ MUNTASSIR – GALLIYAN (EK VILLIAN)

4.    GULZAR – BISMIL ( HYDER)

5.    BEST MUSIC

1.    YO YO HONEY SINGH – SUNNY SUNNY ( YARIYAN)

2.    ARIJIT SINGH – MANWALAGE ( HUMPTY SHARMA KI DULHANIYA)

3.    MEET BROTHERS – BABY DOLL ( RAGINI MMS-2)

4.    ANKIT TIWARI – GALIYAN ( EK VILLAN)

5.    HIMESH RESHAMIYA – JUMME KI RAAT (KICK)

BEST PLAYBACK SINGER MALE

1.    ARIJIT SINGH – SAMJAWAN  ( HUMPTY SHARMA KI DULHANIYA)

2.    ANKIT TIWARI – GALIYAN ( EK VILLAN)

3.    SUKHWINDER SINGH – BISMIL ( HYDER)

4.    KK AND VISHAL DADLANI – TUNE MAARI ENTRYIA ( GUNDAY)

5.    SHAAN –  CHAAR KADAM – PK

 

BEST PLAYBACK SINGER FEMALE

1.    KANIKA KAPOOR – BABY DOLL ( RAGINI MMS-2)

2.    SHREYA GHOSHAL – MANWALAGE ( HUMPTY SHARMA KI DULHANIYA)

3.    SULTANA , JYOTI NOORAN – PHATAKA GUDDI ( HIGHWAY)

4.    CAERMAN SHREEPADA- ZEHRANZAB

BEST PERFORMANCE IN COMIC ROLE – MALE

1.    PANKAJ KAPOOR – FINDING FANNY

2.    VIR DAS – SHADDI KE SIDE EFFECTS

3.    GOVINDA – HAPPY ENDING

4.    SHARIB HASIM – FILMISTHAN

5.    SOURAB SHUKLA – KICK

6.    ABHISHEK BACHCHAN

 

BEST PERFORMANCE IN COMIC ROLE –FEMALE

1.    DIMPLE KAPADIA- FINDING FANNY

2.    AMRITA SINGH – 2 STATES

3.    KIRON KHER – KHUBSOORAT

4.    RATNA PHATAK – KHUBSOORAT

5.    SANDHYA MRIDUL- RAGINI MMS 2

BEST PERFORMANCE IN NEGATIVE ROLE

1.    NAWAZUDDIN SIDDIQUE – KICK

2.    TAHIR RAJ BASHIN – MARDANI

3.    KAY KAY MENON – HAIDER

4.    RITESH DESHMUKH – EK VILLAN

 

BEST ACTOR IN SUPPORTING ROLE

1.    RANDEEP HOODA – KICK

2.    RONIT ROY – 2 STATES

3.    IRFAN KHAN – HAIDER

4.    GIRISH KULKARNI- UGLY

BEST ACTRESS IN SUPPORTING ROLE

 

1.    HUMMA QURESI – DEDH ISHQIYA

2.    LISA HAYDON – QUEEN

3.    REVATI – 2 STATES

4.    TABU- HAIDER

5.    SEEMA PHAVA- ANKHON DEKHI

 

MOST PROMISING DEBUT MALE

1.    DARSHAN KUMAR – MARY KOM

2.    TIGER SHROFF – HEROPANTI

3.    TAHIR RAJ BASHIN – MARDANI

4.    SHARIB HASIM – FILMISTHAN

FAWAD KHAN – KHOOBSURAT

MOST PROMISING DEBUT FEMALE

1.    KIRTI SHANNON – HEROPANTI

2.    DAISY SHAH –

PADRA LEKHA – CITY LIGHTS

MOST PROMISING DEBUT DIRECTOR

1.    SAJID NADIADWALA – KICK

2.    VINIL MATHEW – HASSETOH PHASSE

3.    ABHISHEK VARMAN- 2 STATES

4.    NITIN KAKKAR – FILMISTHAN