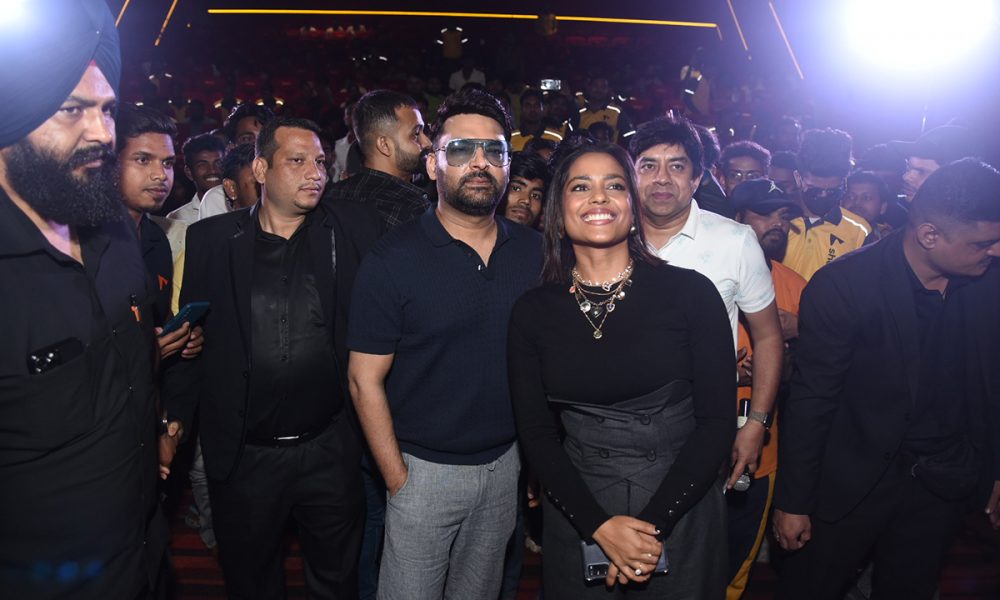 We live in a technologically advanced period when we can buy whatever we need in a short time with only a few clicks, no matter where we are. Yet the real stars here are the delivery staff, who tirelessly works day and night to ensure that our orders arrive safely and on time.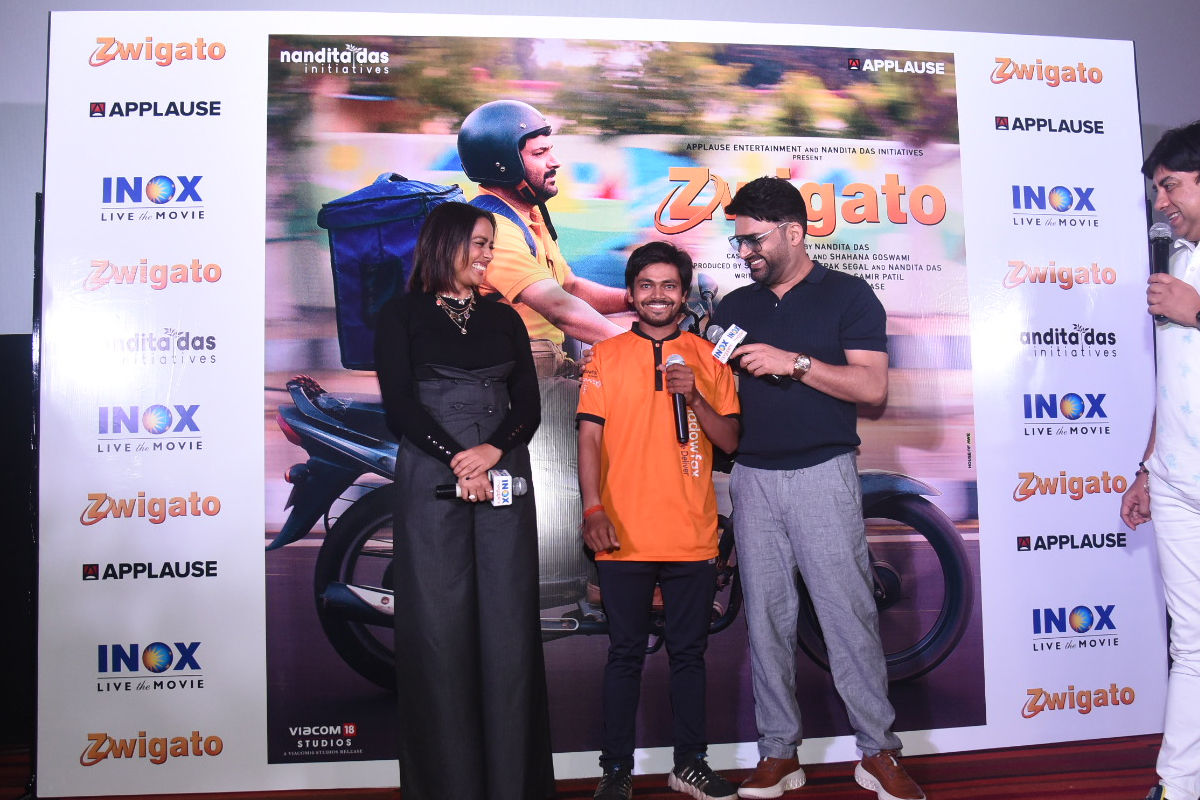 Nandita Das, the critically acclaimed director, is back with another impactful drama, Zwigato, which depicts the lives of many such individuals. Zwigato hit the big screens yesterday and features comedian Kapil Sharma as the lead, in a never seen before avatar and is earning tremendous praise for its heart-touching and relatable storyline. To celebrate the efforts and dedication of the delivery personnel, PVR and INOX organized an exclusive screening of Zwigato in Mumbai and Delhi. Kapil Sharma also joined them for the movie at Mumbai making the experience even more special. The film received a huge stamp of approval from the real life delivery folks as it brings their struggles in the public eye without sugarcoating the reality. Many were left open mouthed by the comedian's acting chops, praising him for the versatility he displayed as Manas, a delivery boy working with a food aggregator and delivery platform called Zwigato. The eventful time ended with the guests clicking pictures with their new idol Kapil Sharma.
Commenting on the overwhelming response received for the film across the country, and during the screening, Gautam Dutta, Co-CEO – PVR Ltd said, "I fully agree with the guests and audience's review of the movie for being bang on with its illustration of the impact of pandemic layoffs on people, especially the middle class and lower middle class. Hat's off to Nandita Das for giving us yet another touching and an impactful film and Kapil Sharma for his versatility. We were thrilled to host a special screening of Zwigato for delivery personnel, as we believed that the film would resonate with them. The guest's response to the event and the film was quite thrilling and we are delighted that they enjoyed the experience. The movie is doing quite well at the box office as per the ticket sales and will do well for weeks to come, judging by the positive audience response."
Zwigato stars Kapil Sharma and Shahana Goswami in the lead roles with Tushar Acharya, Sayani Gupta and many others in the supporting roles. The story follows the life of Manas who, after losing his job during the pandemic, is forced to work as a food delivery rider trying to make ends meet in world of ratings and incentives. His wife Pratima also tries to share the burden by taking up odd jobs. Together they try to overcome this huge development in their lives and find joy in the new experiences. Director Nandita Das also returned to her roots, giving us a glimpse of local life in the serene city of Bhubaneswar. Zwigato promises to touch the viewer's hearts with its relatable and refreshing storyline.