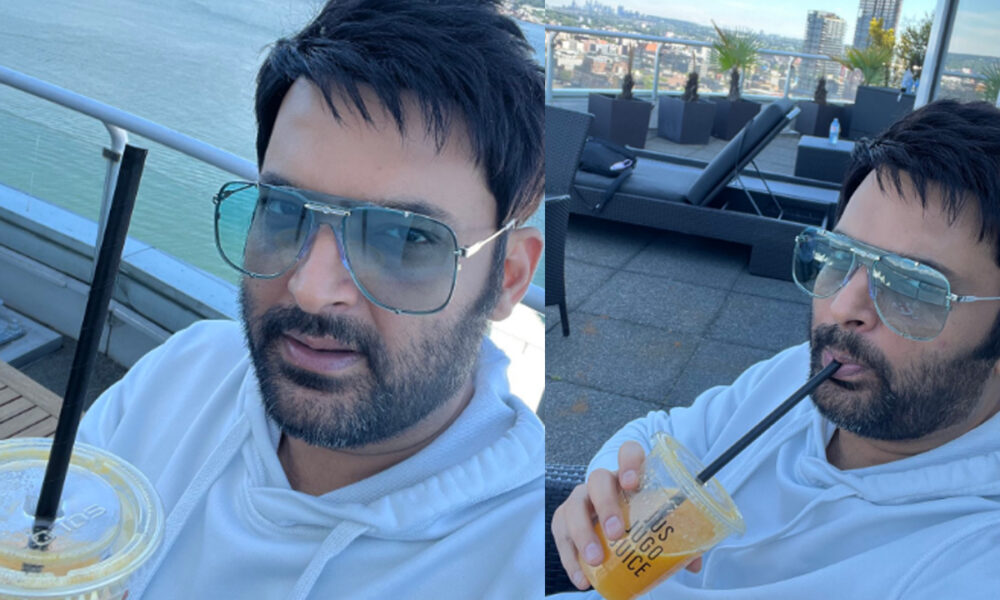 Photo: Twitter/KapilSharmaK9
Kapil Sharma is also recognized as the best comedian in the entertainment industry. Actor has also tried his luck with bollywood movies like Kis Kisko Pyaar Karoon, Firangi which was liked by his fans but it doesnt performed well on the box office.
Previously, Kapil Sharma social media controversial posts always locked the headlines because of one or the other reason but things have changed now.
We all remember the social media trending act – "Hello Friend Chai pee lo" and this time Kapil Sharma has added some sugar and shared an amazing post with his fans on microblogging app twitter.
In the post Kapil Sharma said, "Hello Friends Juice Pee Lo."
Hello friends 🤗 juice pee lo 🤓 pic.twitter.com/JfMlNrOBJu

— Kapil Sharma (@KapilSharmaK9) July 1, 2022

With each post of Kapil Sharma his fans get active on different social media and starts interacting on the posts.
Here are some of the hilarious reply by Kapil Sharma's fans:
क्या टैरिफ प्लान खत्म हो गया जो अकेले हो गए 🤣 https://t.co/ccTwzfQPkE

— Radhu Patel (@JayRadhu1) July 2, 2022
अब तु बड़ा आदमी हो गया है भाई, अब गन्ने का juice नही पीता…..!!😂😂😂 https://t.co/h6RTdLOrDR

— Cibil Report ….!!!! (@lokeshk99075694) July 2, 2022
Yaar hame bhi thoda fams kar do 😜 shahnvaz____ meri insta id 51k me thode ho kam he kar vado 😘 https://t.co/mi6Hp6dbdy

— shahnvaz (@shahnvaz007) July 2, 2022
Mujhe accha nahi lagta aap hi pee lo https://t.co/93ldGwXk7f

— Dileep kumar (@Dileepk92654095) July 2, 2022
दे दो पा जी 😉 पी ले @KapilSharmaK9 https://t.co/TEBkwbnDfX

— Jawed Khan (@JawedKh10998591) July 2, 2022
Bhai kaunsa pilaoge? Aur bhai juice wale ne juice k paise liye ya straw ke? https://t.co/SoIZyC7PnF

— Karan Narula (@karannarula87) July 2, 2022
These days Kapil Sharma is in Canada and busy with back to back shows. Keep surfing Bollywood Dhamaka for more news updates.