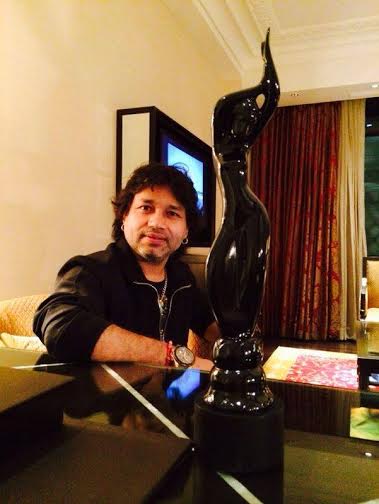 Mumbai: Kailash Kher whenever sings any song people always enjoy and love his songs. Few days back Kailash Kher got 61st Film Fare Award for the song "Pandagala Digivachavo". The movie was released in the year 2013 and the name of the movie is "Mirchi" and the music is given by "Devi Sri Prasad". Other than Kailash Kher many too were nominated like Daler Mehandi, Ranjith Jabilli, Shankar Mahadevan, Suchith Sureshan and many more also there. This Kailash Kher second Film Fare award. Before this in 2006 Hindi Film "Faana" song "Subahaan Allah" got award for this song.
For this award Kailash Kher said "Whenever your work is been recognized then naturally it is been liked by everyone. I also felt very nice. After getting award you get motivation for doing work to the best and it is inspiration for your future too. .
Kailash Kher has sung Bollywood songs nearly 35o and approx 500 Radio and TV Jingles he has sung. Other than Hindi language Kailash Kher has sung in 17 different languages song. In Films till now Chandni Chowk To China, Dasvidaniya, Sacred Evil – A True Story, Sangini-Perfect Bride, Darling, Fool and Final, Good Boy Bad Boy, Dhol, Aladin, Dil Bole Hadippa, Waah Life Ho To Aisi, Aa Dekhen Zara, Kurukshetra and many more. Upcoming movie "Desi Kattey" where music is given by Kailash Kher.