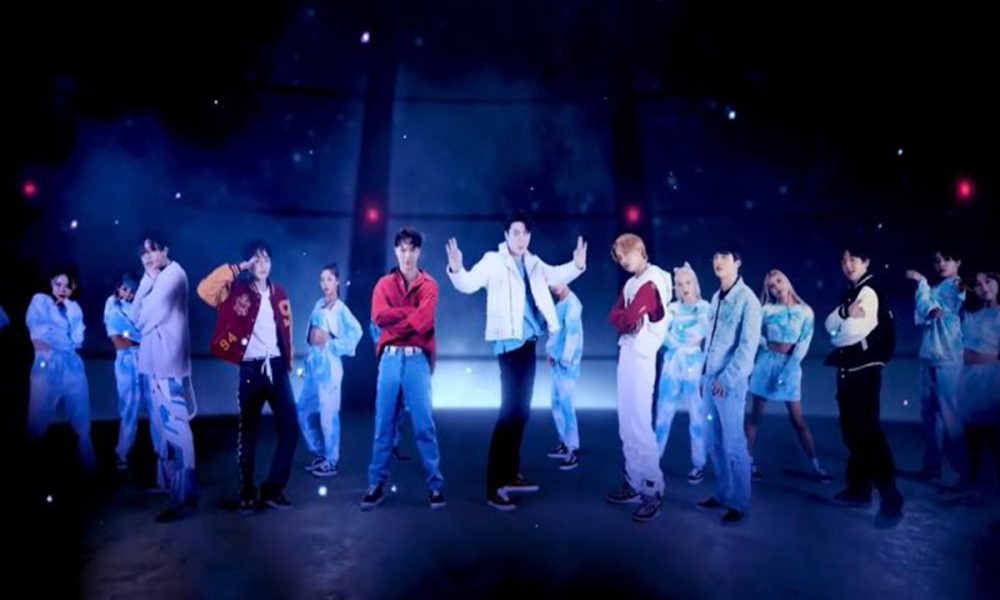 Source: Twitter
Notable K-pop boyband EXO has made a brilliant comeback with their new song 'Don't Fight The Feeling'. It is a dance track that has been taking over the world rapidly. It is their comeback since their 2019 release 'Obsession'. The concept of the music video was also refreshing.
As the video starts, we see a futuristic spaceship and also a meteor rain. Out of the 9 members, 7 of them were seen in the video. They also looked amazing in their futuristic costume with a touch of casual. The song was also upbeat and had motivational lyrics about not losing hope and embracing one's individuality. A good amount of VFX was also used in the video that made the entire aesthetic more appealing.
See the EXO Music Video for 'Don't Fight The Feeling' here:
EXO's Don't Fight the Feeling is a part of their mini-album that also released today. It consists of 4 other tracks called 'Paradise', No Matter, Runaway, and Just as Usual.