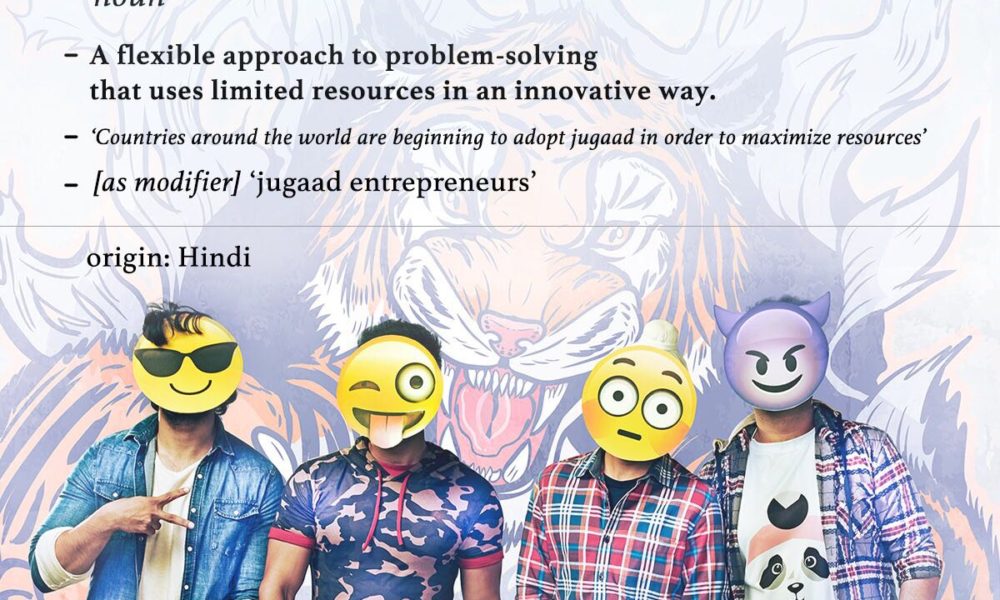 Four years ago, four Fukreys gave the word 'Jugaad' a new meaning. Now as the Fukreys are all set to return with 'Fukrey Returns' this year, looks like even Oxford cannot resist their 'Jugaad' as has gone the Fukra way.
Recently, Oxford has officially accepted the word 'Jugaad' in their latest update. The standard dictionary has accepted the noun Jugaad which means 'a flexible approach to problem-solving that uses limited resources in an innovative way.
The makers shared the news via Twitter saying, "Looks like the #OxfordDictionary approves of the Fukra way of living it up! Hence proven, ke umeed pe nahi, jugaad pe duniya kaayam hai!?"
Delighted with the news, the entire poured in to share their excitement.
Pulkit Samrat said, "♦️Today's lesson: #Jugaad is now a part of #OxfordDictionary! Waiting for #FUKRA to join the club now!
@excelmovies @FukreyReturns".
Richa Chaddha said, "Hahaha. This is AWESOME!"
Everyone's favorite Choocha aka Varun Sharma said, "Jugaad is now a part of the #OxfordDictionary! Yeh Baaatt!!
Isiliye toh kehte hain ki
Ummeed pe nahi jugaad pe duniya kayam hai??"
Ali Fazal took to Twitter to say, "BIG DAY FOR FUKREY , the word Jugaad makes it to the Dictionarayyy.. hehe.. woh bhi OXFORD WAALI. Suggested use- "bhai, kalle thhoda jugaad"
Manjot Singh aka Lali said, "Jugaad is now a part of the #OxfordDictionary! Waiting for Fukra to join this club
Ummeed pe nahi jugaad pe duniya kayam hai @FukreyReturns"
Excel Entertainment's 'Fukrey' made a huge buzz in 2013. The 2013 film won hearts with its unusual concept and emerged as a hit at the box office.
The story of four Fukras trying to make easy money pleased everyone and when the sequel was announced everyone was naturally delighted. While the audience was curious to witness the story of Hunny, Choocha, Lali and Zafar going forward the teaser of the film added to the excitement.
The first film touched our hearts with the friendly equation of the four guys and tickled our funny bones at the fun banter between Choocha and Bholi, the teaser of 'Fukrey Returns' too grabbed the same essence making the film even more interesting.
Helmed with an ensemble cast of Pulkit Samrat, Richa Chadha, Varun Sharma, Ali Fazal and Manyot Singh, the film is all the more intriguing as it retains the original cast as well as takes the plot of 'Fukrey' further.
Produced by Excel Entertainment, 'Fukrey Returns' is directed by Mrighdeep Singh Lamba and is slated to release on 8th December 2017.