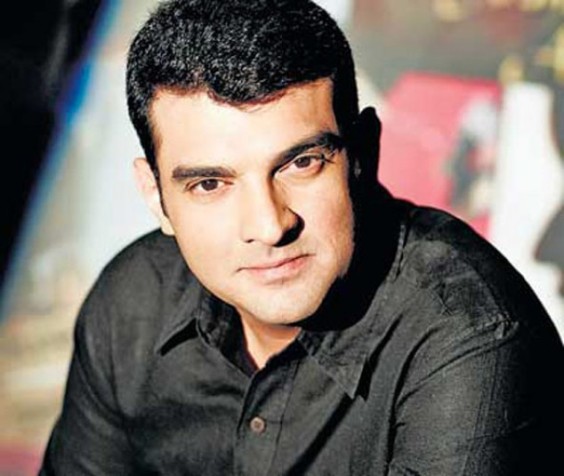 Reliance Jio Infocomm Ltd. (Jio) and Roy Kapur Films (RKF), a leading film and media production company founded by Siddharth Roy Kapur, today announced an association wherein original digital video content for the Jio platform will be curated, developed, commissioned and creatively produced by Roy Kapur Films.
This will include finite and continuing series, long form and short form content across genres, and over time, 'First on Jio' feature films.
RKF will tap into the vibrant content production ecosystem in India and together with Jio's cutting edge technologies, power the Jio platform with a robust content pipeline of Jio Originals. This exclusive content will be available to more than 128 million Jio subscribers all over the country, an unparalleled reach compared to any other digital platform showcasing original content in India.
Speaking on the association, Jyotindra Thacker from Jio said, "India is the leading country in the world for mobile data usage, and a significant part of this usage is driven by video content. Jio currently carries over 5.5 crore hours of video daily on its network, already making it one of the largest and most superior mobile video networks globally. This association with Roy Kapur Films will help us to power forward towards our goal of delivering the highest quality video entertainment content to our mobile subscribers. Over the last decade, Siddharth has developed and produced some of the most commercially successful and creatively pathbreaking movies in Indian cinema, and we are happy to partner with him in the creation of a creative ecosystem that enables everyone to fully live and experience the Jio Digital Life."
Siddharth Roy Kapur said, "Jio's digital platform offers an unparalleled opportunity to produce and deliver high quality and world-class entertainment content at scale. Content that can be watched all over India, across all demographics and best of all completely at one's convenience, across all screens mobile, tablet, laptop and TV. Never before has so much entertainment been so accessible to so many. Our goal is to provide Jio subscribers with a wide variety of content that caters to their diverse tastes and sensibilities, and keeps them coming back for more. Partnering with Jio to produce digital video content and sharing in its long term vision for an Indian digital revolution and global digital leadership is truly exciting!"
This unique collaboration between Roy Kapur Films, a premier production house founded by one of India's leading producers, and Jio, India's leading and fastest growing telecom player, marks a milestone in the confluence between the rapidly evolving entertainment, technology and telecom sectors in India.
This association will leverage Siddharth Roy Kapur's rich experience in filmmaking. Siddharth's tenure as the Managing Director of Disney India and before that as UTV's studio head, saw him producing and releasing pathbreaking films like Dangal, Barfi, PK, Haider, Dev D, Jodhaa Akbar, Delhi Belly, the ABCD franchise, Kai Po Che and many others. Not only have his films been amongst the most commercially successful of the past decade, they have consistently set new benchmarks in taking Indian cinema forward. With this landmark association with Jio, he is now well poised to do the same with digital media content in India.
With an exceptional filmography to his credit as a producer, Siddharth has firmly established himself as one of India's trailblazing creative powerhouses and is regularly featured on notable lists of eminent young Indian business leaders. He takes a leadership role on industry issues and was recently re-elected unanimously as the President of the Producers Guild of India, is on the Board of Trustees of the Mumbai Film Festival (MAMI) and on the Steering Committee of the International Film Festival of India (IFFI).
On the film production front, Roy Kapur Films is developing and producing several noteworthy projects, including a biopic on Rakesh Sharma, the first Indian in space, with Aamir Khan playing the lead role;  Dangal director Nitesh Tiwari's next directorial venture, an adaptation of  the popular book "How I Braved Anu Aunty and Co-Founded a Million Dollar Company"; and a film based on the heroic true story of Alwar resident Vijendra Singh Rathore, who was separated from his wife in the catastrophic Uttarakhand flash floods of 2013, and finally found her after 19 months of a relentless search across hundreds of villages across the state.